Downloadable Resources
This page is for the downloadable printables and resources I've created to go with some of my tutorials, crafts, and activities.
Below, you'll find a brief description for each resource with a link to the source article that will contain any instructions.
Please note that these printables and downloads are all my own creations and as such are provided to you for personal use only. You are welcome to link to this page but must not share the resources directly either for free or for a fee. Please contact me with any questions. Thank you!
Contents:
---
Mason Jar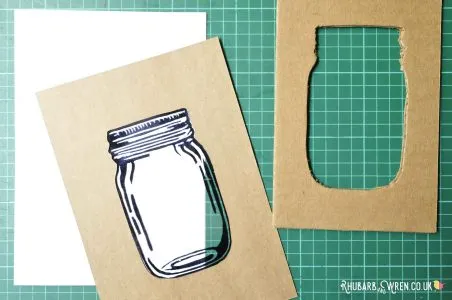 This image is a scan of an original linocut print that I made for a mason jar shaker card craft. I made these cards as teacher thank-you cards at the end of the school year, but they are so versatile you could use them for all sorts of occasions. They are especially good if you are looking to include something special with your card, whether it's a picture, a note, or cold, hard, cash!
And of course you can print out this mason jar to use for all sorts of other activities and crafts too.
Check out the original post for the full instructions: mason jar shaker card tutorial
Download the image:
mason jar linocut print (copyright 2018 Rhubarb and Wren)
---
Alice in Wonderland Printables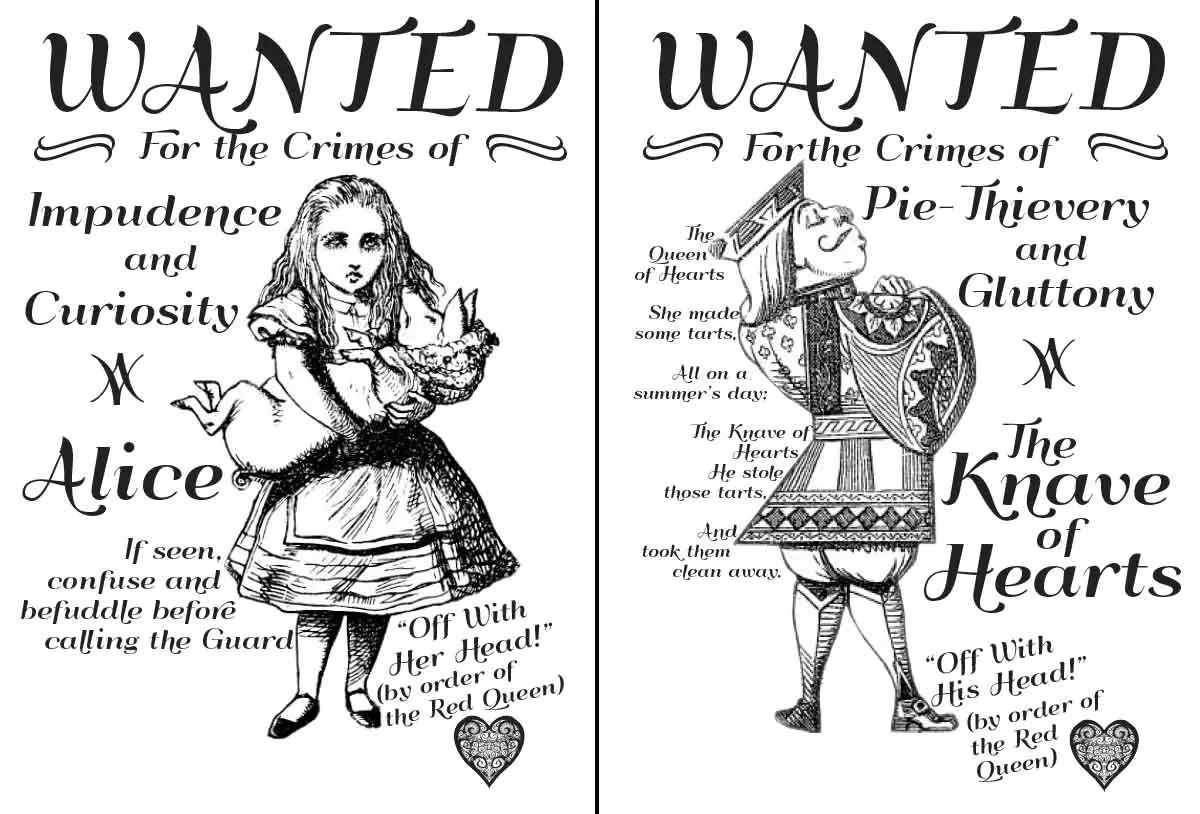 I made these fun 'Alice in Wonderland' posters for my local Scarecrow Festival. This is an annual event where the neighbourhood make scarecrows to display in front of our houses. There isn't an official theme, but in 2015 I got together with friends on my street to theme our scarecrows for the 150th anniversary of the publication of Alice in Wonderland.
You can see photos of our efforts in the original post. These 'Wanted' posters are great for decorating an Alice-themed tea party or event, and look pretty good framed too! My kids also loved colouring them in.
Please note that I used the wonderful original illustrations by Sir John Tenniel for these posters, which are out of copyright, but (as per copyright law) this does not mean that my posters containing these illustrations are also in the public domain. My posters are covered by the same copyright as all my other printables, and are provided for personal use only.
Again, while you are welcome to link to this page, the printables themselves must not be redistributed directly either for free or commercial use. Thank you!
Check out the original post to see the posters at the scarecrow festival: Alice in Wonderland Scarecrow Festival
Download the printables:
Alice in Wonderland 'Wanted' Poster (copyright 2015 Rhubarb and Wren)
Knave of Hearts 'Wanted' Poster: (copyright 2015 Rhubarb and Wren)
White Rabbit 'Wanted' Poster (copyright 2015 Rhubarb and Wren)
---
Charlie and the Chocolate Factory Printables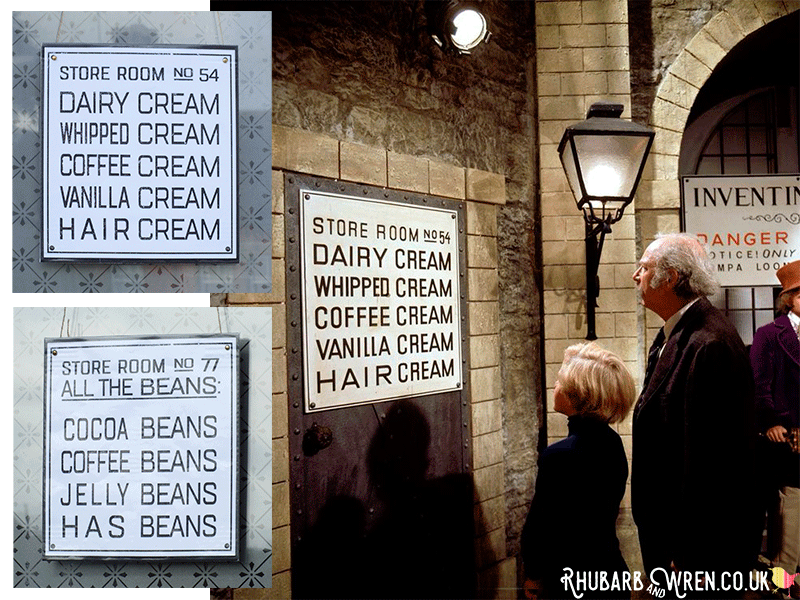 The year after our Alice in Wonderland scarecrow festival was the 100th anniversary of the birth of Roald Dahl so of course we had to use his books as our theme for that 2016 scarecrow festival.
Sadly, it was also the year that Gene Wilder passed away, so I made it a double tribute by focusing on Charlie and The Chocolate Factory for our scarecrow. G-man picked his favourite room as our theme, it was Wonka Vision cameras and giant Wonka bars for our front garden, along with the smallest scarecrow ever – a teeny tiny Mike Teevee.
I went whole hog for the printables on this one (did I mention how much I LOVE Roald Dahl?) so there are a whole heap of signs and posters for you to use for your own Wonka-fest!
See the scarecrows here: Roald Dahl Scarecrow Festival
Make your Willy Wonka hat: How to make a (Gene-Wilder-style) Willy Wonka Hat Tutorial
Download the printables:
---
Glow-worm Lantern and Firefly Lantern templates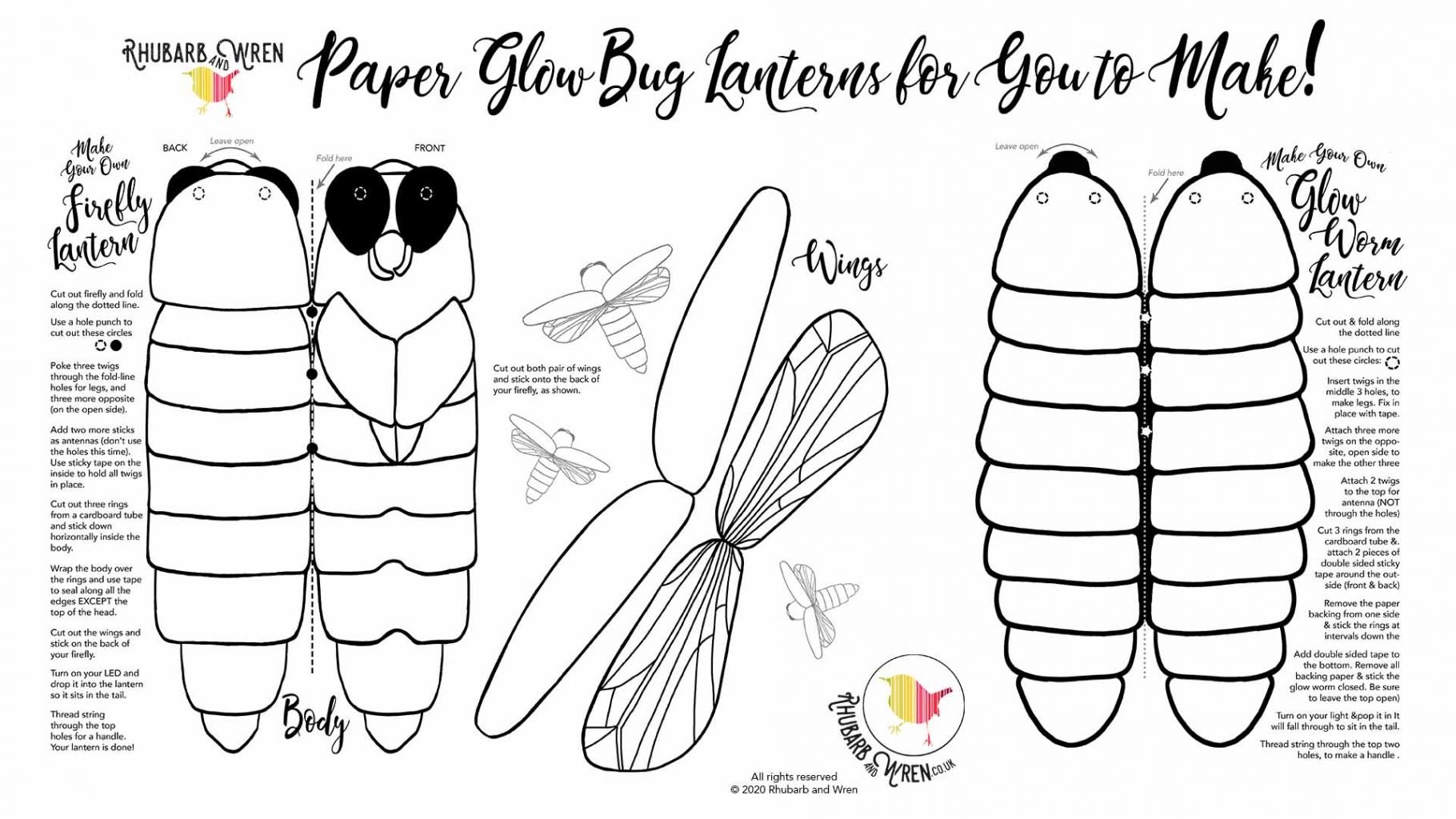 Inspired by sightings of our native glow-worm, I made these templates for a simple paper glow-worm lantern. As I didn't want anyone over the other side of the Atlantic to feel left out, I also made a firefly version.
See the original post for instructions on how to make them – basic instructions are also printed on the templates, but the post has lots more information.
As we were fascinated by these wonderful insects, we also spent a fair bit of time finding out all about them. You can read a summary of what we discovered, along with a list of our sources and other glow-worm resources, on this post all about glow-worms.
See the original post on how to make glow-worm and firefly lanterns.
Read all about glow-worms.
Download the printable templates:
1. Glow-worm Lantern template – 1 pp (copyright 2020 Rhubarb and Wren)
2. Firefly Lantern template – 2 pp (copyright 2020 Rhubarb and Wren)