This week we took G-Man and friend to the Harry Potter studio tour as his birthday treat. This was instead of a party – hurrah! We had a great time geeking out on all the amazing Potter film artefacts and sets. Especially, I must confess, us grown-ups in the group. It's a fantastic experience that, despite the horrendous cost, I definitely recommend.
It is also one of those places where a bit of research and prep beforehand really pays off. This is especially true if, like us, you are taking young kids. So here are my top tips for avoiding misery, saving money and making the most of a family trip to the Making of Harry Potter studio tour!
2022 update: Now that our youngest is old enough to have worked her way through all the books and films several times over, we splashed out on a return visit in August 2022. This guide is therefore updated throughout with the latest information, including tickets and prices for 2023.
Top Tips for visiting the Harry Potter studio tour with kids!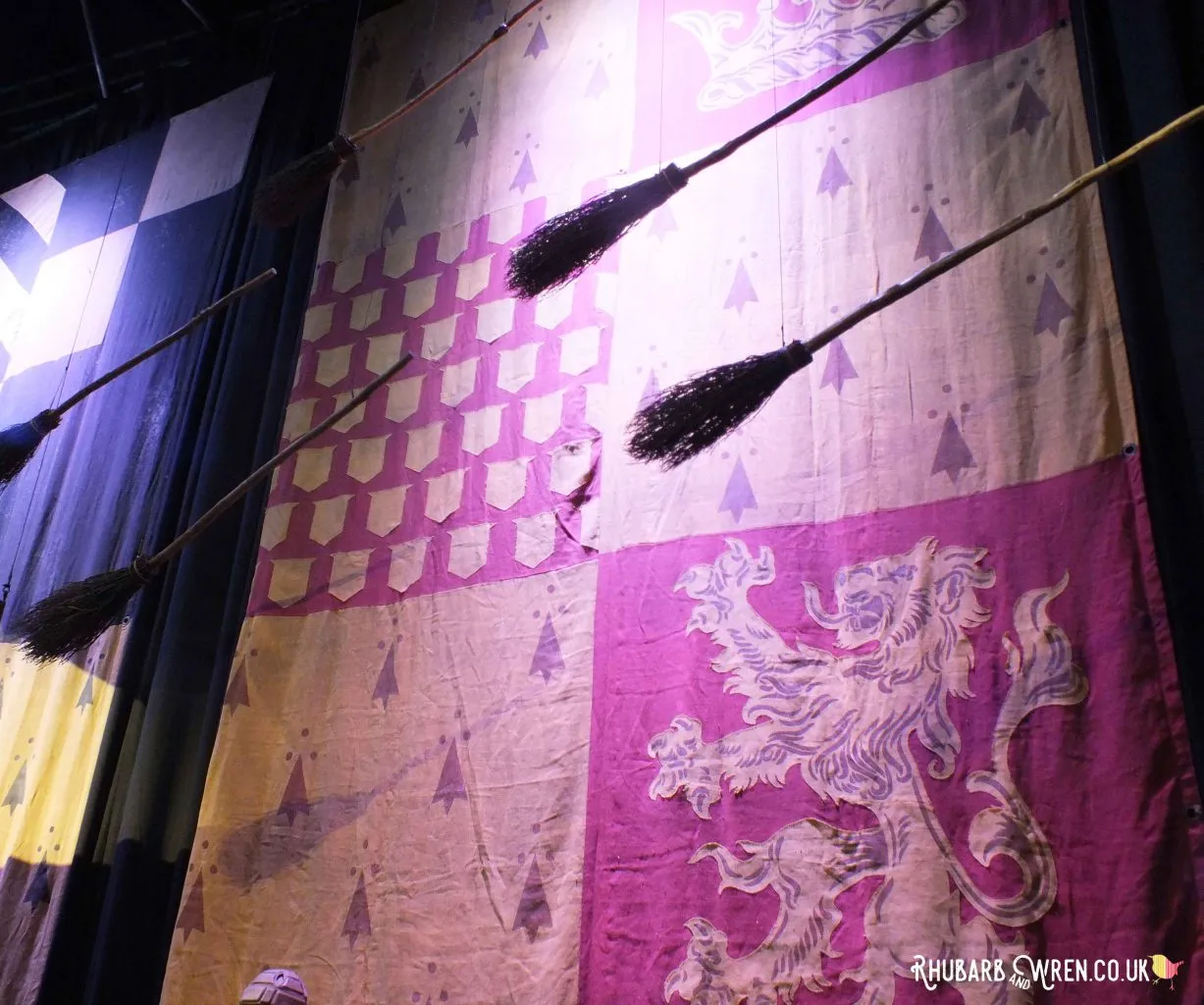 Tip Number One… Kids under six?? Think carefully before taking them!
I've no doubt that there are many under six who will love this place. I'm equally sure that it would the seventh circle of hell for/with others.
Before you decide to take kids of any age, think on this:
Things to consider:
There is A LOT of walking around. We were there for just over SIX HOURS, and most of that was walking.
There is a fair amount of queuing as well (see tip two!). It was relatively quiet when we went. Or so I was told by staff – it felt pretty busy to me! But there was still nearly an hour of queuing just to get into the building and to start the tour.
The Harry Potter studio tour is an exhibition of props, costumes and sets, NOT a theme park. There are a few interactive bits to play with. But I don't think they would have been enough to keep my three-year-old happy. Plus, some of them involved LOTS more queuing and TONS more money. If your kids don't like looking at things in museums and galleries for any length of time, or cope well with big crowds, they may not be impressed with this.
They really need to have seen the first few films at least to get anything out of the tour. And bear in mind that a lot of the stuff is obviously from the later films.
When they've got to go…
Finally as a side note, be aware that toilet facilities are limited (I'd say just about adequate) inside the tour.
There is a toilet block in the car park (by the bus stop). And as soon as you get inside, there is a bigger set of loos in the lobby. However, in the first section of the Harry Potter studio tour I saw only one small set of toilets. This was the area you're likely to spend the longest in, up to and including the cafe and backlot. And there were just four cubicles in that particular Ladies toilet. Unsurprisingly, there seemed to always be a queue during our visit.
Facilities for babies and younger children
Now, officially (as stated on the Studio Tour's website), the attraction is suitable for 'all ages'. And there are some facilities for babies and toddlers:
Baby facilities I saw were a fold-down changing table in the disabled loo and a baby feeding area (with changing tables) at the Backlot Cafe. This is approximately half way around. You can take a pram in (or leave it free of charge in the cloakroom). It would likely be not much fun with those crowds. But weigh that up against having to carry tired little ones when the queuing gets too much.
The cafe will provide hot water for warming bottles
There are lots of benches at various points during the tour for resting on. There are also no stairs (there are ramps) so everywhere has been made wheelchair/buggy accessible. The only exception I can think of is the Hogwarts Express. This vintage steam train has one carriage you can go into via a short flight of step. Inside, you walk along a very narrow passage so definitely not accessible other than on foot. That said, there is an open carriage-set featuring Harry, Ron, and the sweet trolley at the end of the train, so even if you can't walk down the carriage passage way, you can still get a little peak.
kids four and under get in free. We got a ticket for (three-year-old) T-Bird when we booked, just in case we ended up wanting to take her with us. We didn't use it, but it didn't cost us anything either.
Tips for visiting the Harry Potter Studio Tour with children with additional needs
While my own children don't have any particular additional needs, some of their friends do, and my day job involves working with SEND children and adults. I always therefore keep a look out to see what extra help may be available for those that need it, and I have to say I am very impressed with what the Harry Potter Studio tour seems to offer. Click here to skip down to my summary and links at the bottom of the page. And I would love to hear from anyone who has used these services if they are as helpful as they seem. Leave a comment below!
---
Tip Number Two… book ahead… way, way ahead…
You can't buy tickets at the door, and dates book up very early on. It can be a bit of a schlep to get to the Harry Potter studio tour. The last thing you want is to have to turn around and go home again, so plan ahead, and don't forget your tickets!
On a side note, I paid the postage to get our tickets sent to us. When we got there, I was very glad I did. You can pick up your tickets from ticket machines and a box office outside, but there were long queues for these.
Then you have to queue again to go into the building. They do a full bag search/metal detector security check before you're allowed inside, so it can take some time when it's really busy.
And everything – cafe, shop, tour – is inside. Thank goodness there is a small building out by the bus stop with toilets for the desperate..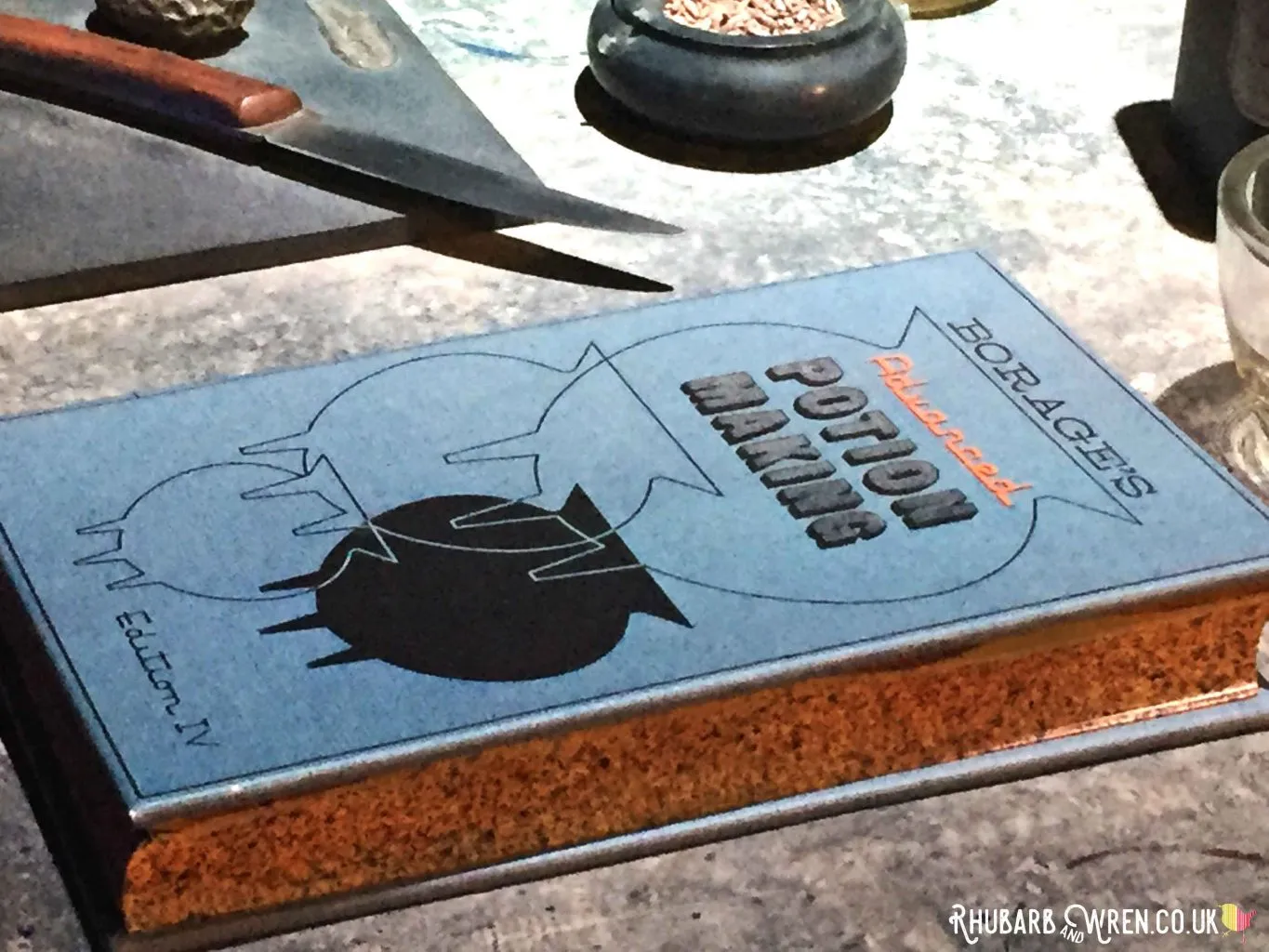 You then also have to queue if you want/need coffee for the grown ups in the group. And queue again inside the lobby area to start the actual tour.
And let's not forget the queue for the shuttle bus from Watford Junction….
​One less queue in the freezing cold of an English January morning, only a day after it snowed (a bit) with two antsy seven-year-olds in tow was definitely worth that £3.95 postage (£6.95 for international post).
Just remember you'd need to book at least a couple of weeks in advance. This is so there is time to get the tickets posted to you before your visit.
Pick your favourite time of year…
Another little tip about booking is to check what is happening throughout the year. The displays at the Harry Potter Studio Tour are changed depending on the season, so if you go at Christmas, you'll see the Great Hall decorated for a yule feast, and snow over Hogwarts. Go at Halloween, and you'll see something completely different. Visit in the summer, and it will be different again.
Whatever time of year you go, the core sets will be the same, it's just that they will be dressed and lit differently.
---
Tip Number Three: Go early, and assume you'll be ages…
It can take a while to get around everything at the Harry Potter studio tour. It is quieter the earlier you go. We had a 9.30 entry ticket, and got there at 9am. You are instructed to arrive at least twenty minutes before your ticketed time, and this worked perfectly for us.
We left around 3.30pm, having stopped for lunch at the Backlot Cafe. So the tour took us six and a half hours (plus travel time).
While we didn't rush it, we also didn't queue for the green screen Broomstick or Hogwarts Express experiences. I'm guessing these would have added at least another hour (long queues!). This was on a fairly quiet day, on a weekend in mid-January. I dread to think what it would be like peak season.
Entry is in timed slots. Avoiding spoilers, when you go in, you're shown a short film introduction to the tour and taken into set one. Well, actually it's the second set… There's a rather iconic little set to look at as you queue for the cinematic start of the tour.
After that, you're let loose in the rest of the tour. Though you can't go back into set one, you are otherwise free to wander through the rest of the attraction at your own pace.
2022 Harry Potter Studio Tour tickets update:
We had a 9am ticket second time around, on a mid-summer holiday weekday, and it was even quieter, so if you can get there that early, I highly recommend it. There was much less queueing this time, though by the time we left, it was considerably busier.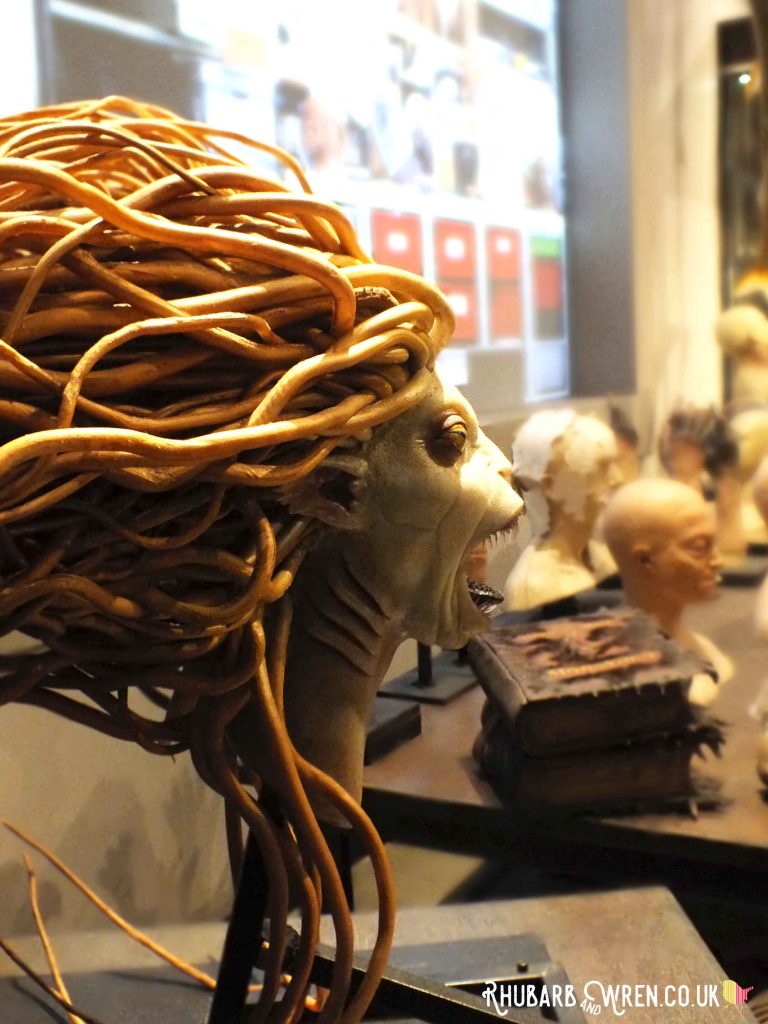 Tour Layout
There are five distinct areas at the Harry Potter studio tour:
The lobby, Studio Cafe and main shop (where you end the tour);
The cinema and first big set (where you start the tour itself);
Studio J – the main part of the tour, with the majority of sets, props and costumes, including the Forbidden Forest, Kings Cross Station and the station shop;
The Backlot Cafe and the outside area, which consists of the Backlot itself (hello Privet Drive, Hogwarts Bridge, and the newly opened Professor Sprout's Greenhouse!) and a small picnic area. This area also includes vehicles you can actually get in (or at least hang off the back) for some fab photos.
Studio K – the Creature Effects room, Diagon Alley (alas, no, you can't go inside the shops – with one exception), concept art and set models, and Hogwarts (the scale model). Since our first visit, Gringotts and the Vaults have been added to this area, and are our new absolute favourite part of the tour. You'll know why when you go there…
Harry Potter Studio Tour Map
You can download a map of the Harry Potter Studio Tour here. Bear in mind that you can't go back into the Backlot area and Studio J once you enter Studio K, so just make sure you're done and dusted with those areas before moving on.
The final section (Studio K), felt a lot smaller and probably took us a third of the time to do (though it was definitely G-Man's favourite bit!), so if you're on a tight schedule I'd suggest dividing your time accordingly.
With that said, the average time spent on the Harry Potter studio tour is about 3 1/2 hours. We doubled that without even trying, so don't underestimate how long this might take!
​And charge your camera before you go…
2022 Tour Layout Update
Since our first visit, they have added Gringotts and the Vaults, plus the Forbidden Forest and Professor Sprout's greenhouse. These are all very much more immersive than the sets there before, with special effects and animatronics that provided some of our favourite moments of the tour. I feel like they must have replaced something else as the tour didn't feel any longer, but I can't think what it was – perhaps a bigger Ministry of Magic set? Whatever it was, these new additions were definitely worth a revisit.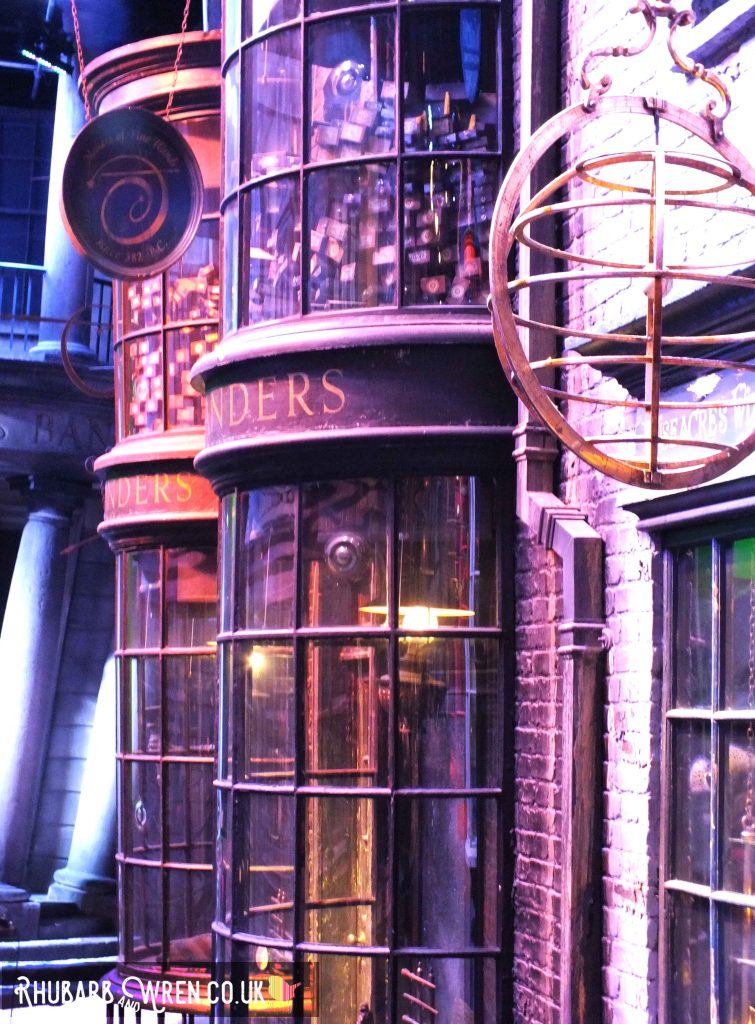 ---
Tip Number Four: Dress for the part! Even just a little bit…
Lots of people dress up for the tour, and it's great fun for most kids. G-Man however is one of those children who, to my eternal chagrin, doesn't much like dressing up.
Probably just as well though, as I would happily have blown the budget and remortgaged the house to see the kiddos dressed in Hogwarts quidditch robes like these.
In the face of filial revolt and because I insisted there was at least some dressing up, I got the kids really cheap scarves in Gryffindor colours instead (affiliate links).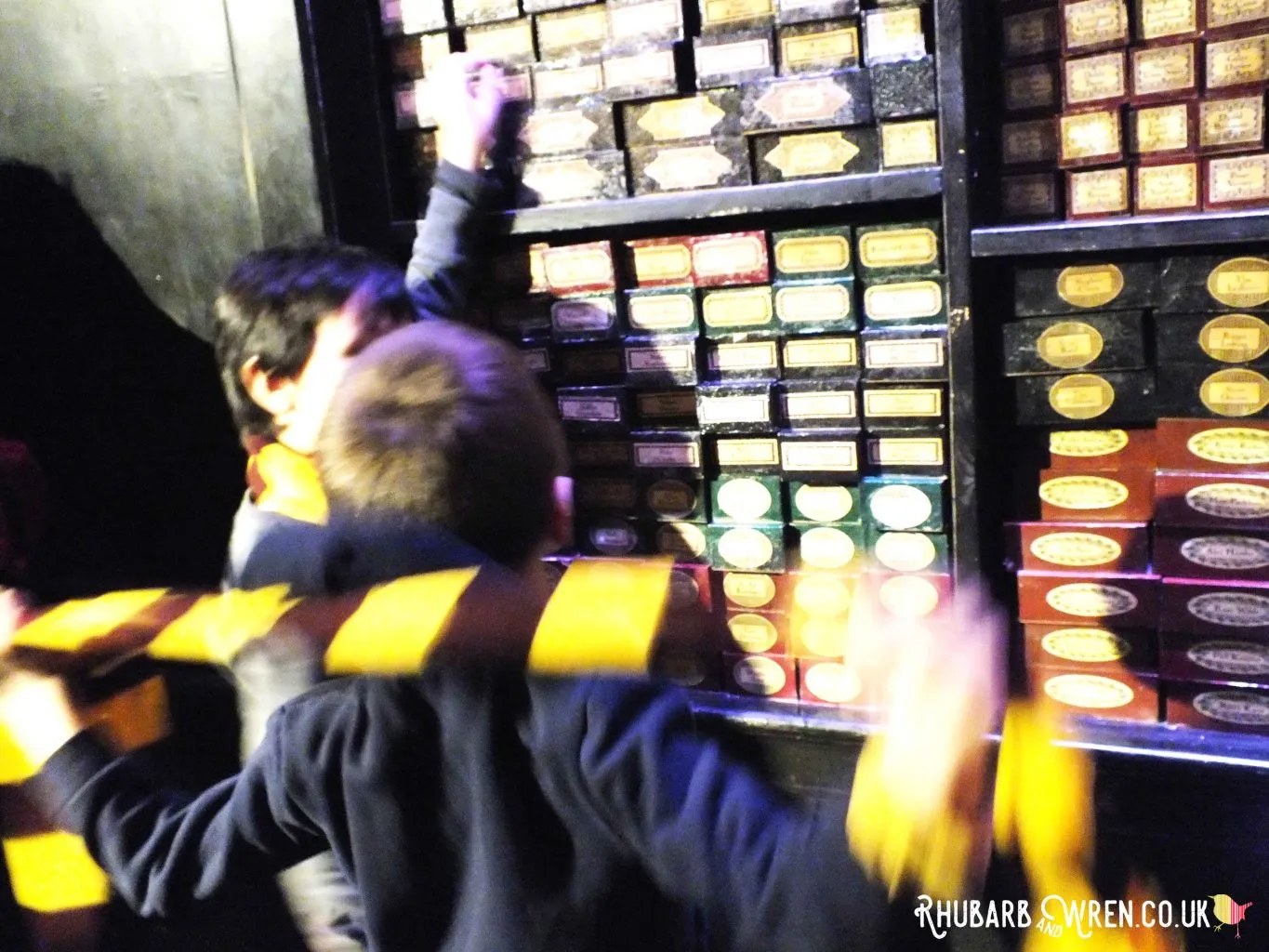 The scarves arrived by Owl Post on the morning of our trip, along with a couple of brown paper 'party bags'. The boys opened the scarf parcels before we left (we saved the party bags for afterwards) and proudly wore their scarves most of the day, even when sweltering inside.
The thrill of dressing up
The boys LOVED their cheapo scarves and clearly felt part of the action without feeling self-conscious; a reminder to me that a token nod (when it comes to dressing up) can be just as exciting for young kids, but crucially less pressurised.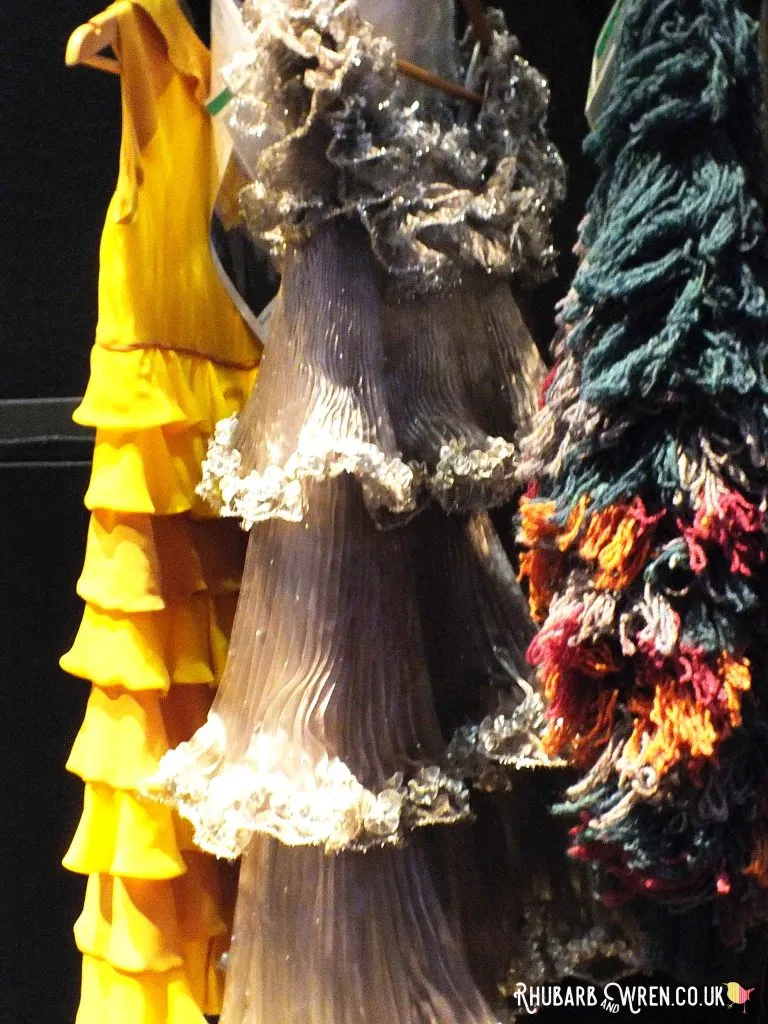 If your kids are like mine but you can't let go of that fancy-dress wishfulness, then I'll let you know that we saw plenty of adults (and a whole heap of teenagers) in full wizarding regalia, so you wouldn't be alone if you wanted to bring out that witches hat and cloak at the back of your wardrobe.
I'll admit I only just resisted getting a Ravenclaw scarf to wear myself (and of course I'd have made K-Dog wear a Slytherin one), but only just…
---
Tip Number Five: Decide beforehand what you're willing to spend on, and what you're not!
This is an expensive day out. Before we had even arrived at the Harry Potter studio tour, we'd spent £150+ on tickets and travel alone (£130 on the family ticket for 2 adults/2 kids – including the postage, £10 on the tickets for the shuttle bus from Watford Junction (cash only, but they do give change), and £17-something on train fares).
So given that we had spent a heap before even walking through the door, keeping further costs down to a minimum was high on my priority list!
(2022 update: The shuttle bus from Watford Junction is now included in the price of your ticket, so you don't need to worry about paying extra for it.)
Budgeting for food and drink
Food is normally a major part of the budget on our trips with the kids. They do like to eat, and I do hate carrying heavy picnics, so we aren't as frugal here as we could be.
On this trip, we allowed money for buying the adults' coffees 'cos it was very cold and very early and I NEEDED it. There's a Starbucks coffee counter (not a proper Starbucks) in the lobby cafe, perfectly positioned for your arrival.
Incidentally, in the mornings the lobby cafe next door (the 'Studio Cafe' as it's called) offers a breakfast menu that included bacon sarnies (£4.50) and porridge (£7! How much?! Why???), among other things. We'd already eaten, or I doubt I could have resisted that bacon.
Food options at the Harry Potter Studio Tour
Cafe prices at both the Harry Potter studio tour Studio and Backlot Cafes were about average for a tourist attraction and there were enough kid-friendly options to feed both our guys.
We thought about taking a picnic lunch this time but in the end, the hideousness of the idea of lugging around lunch along with our winter gear (we didn't want to put it in the free cloakroom, as it was freezing and the backlot area is outside), outweighed the cost for us.
But picnics/food from home are allowed, so if that's your thing, you don't have to worry about sneaking out your sandwiches – there's a perfectly decent picnic area to enjoy them in.
Kids' Knight Bus lunch boxes and adult options
For reference, as of Jan 2017, kids lunch boxes (in very cool Knight Bus cardboard boxes! ) were under a fiver and contained a sandwich (cheese or ham) Capri-Sun drink, a piece of fruit and a flapjack. We still have that box several years later – it's great for storing little Harry Potter bits in!
(2022 update – Knight Bus kids' lunch boxes are still available!! I forgot to check the price, but I think they are now slightly more than £5, though still seemed fairly reasonable).
The cafe also had more adult sandwich, wrap and salad options, including a couple of vegetarian choices and some pots of crudités and humous. Pretty standard tourist-cafe fare, but enough variety to keep most people happy.
Hot food started at £3.50 for soup, and there were options like mac 'n' cheese at £6, hot dogs or very tasty gourmet-style fish-finger hotdogs (smothered in tartar sauce – so tell 'em to hold that if the kids aren't into toppings!) at £5.50, and burgers at £7. They don't, for some bizarre reason, do chips.
2022 Harry Potter Studio Tour Cafe update
The menus for the cafes/restaurants (which have been refurbished since our visit) are now available online here, so you can get a good idea ahead of time as to options and prices. The lobby seems to have been renamed the Hub, and Starbucks drinks are now served from there.
As we arrived that bit earlier for our second visit, we got to the Backlot Cafe just before 11.30am and found that they were still serving breakfast. While sandwiches and fridge items (and Butterbeer) were available at that time, the only hot food on offer was rather tasty breakfast (or for us, Brunch) rolls. So be aware that before 11.30, your backlot cafe hot food options will be limited to Brioche or GF rolls with a choice of bacon, sausage, egg, or mushroom (or all four!).
You can of course get more food at the end of the tour, in the Food Hall/Hub. And there is an additional Chocolate Frog Cafe, also in the lobby, which has hot drinks, ice-cream and milkshakes, and 'sweet treats'. So now you can sugar-fill those kids before you get started on the tour.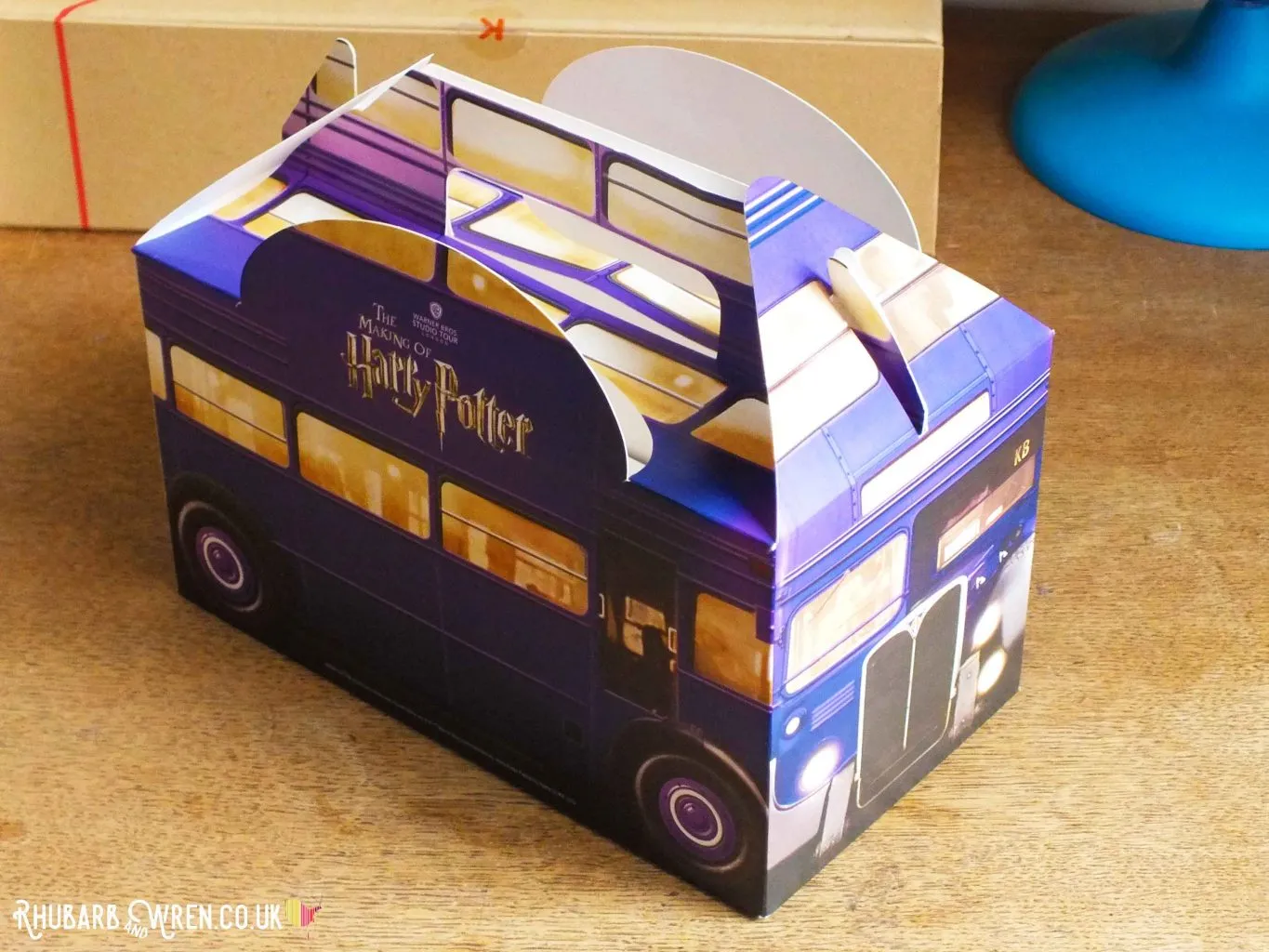 Hogmead's Finest Butterbeer
Butterbeer is apparently non-negotiable when visiting the Harry Potter studio tour, and was a rather pricey £6.95 for a small cup (including the souvenir stein – it's £2 cheaper without that).
Unless my muggle tastebuds are deceiving me, Butterbeer turns out to be cream soda with squirty UHT cream on top. You have been warned. Also be warned that while it is okay for people with gluten, wheat and nut allergies, it contains trace amounts of dairy. No Butterbeer for vegans or anyone with milk allergies or lactose intolerance then!
If you want something stronger, the cafe did offer a couple of grown-up choices – bottles of London Pride, Carlsberg, Bulmers and wine.
Butterbeer Ice-cream
As I am a soft touch, we ended up splurging on the Butterbeer ice-cream too (same price as the non-ice-cream Butterbeer!) – which is a Mister Whippy style ice-cream that was distinctly butterscotchy in taste.
Portions were huge, and you can have a waffle cone at £4.95 or pay a couple of extra quid to get the souvenir ice-cream dish – just be sure to pack a bag to take it home in.
The cafe food was generally very tasty, so we were happy to pay for the lunch. Less happy to pay all that dosh for the Butterbeer stuff, but I chalked that up to party-bag fillers and emotional blackmail, and tried not to cry to much into my food.
2022 Butterbeer update
Updating this several years later, these have actually lasted very well, so perhaps not such a bad buy after all! We now also have the 2022 version of the Butterbeer Stein, which has been redesigned a little since our last visit, so is now slightly less Germanic, but is just as fabulous.
Also, a welcome addition is a washing station, just outside the cafe doors in the backlot itself. Here, you can rinse your butterbeer steins before packing them away. It's worth noting that not everyone wants to take their steins home with them. We saw quite a few were abandoned here. The staff clear them away pretty quickly, but keep a look out. You could nab yourself an extra one or two for the cupboard…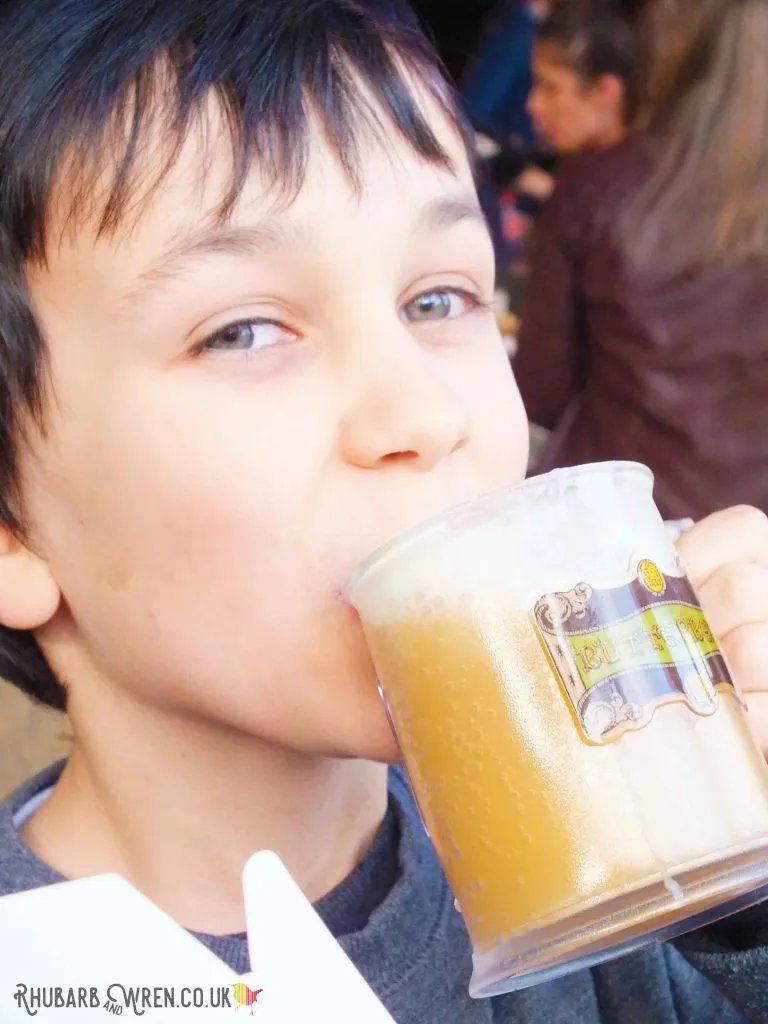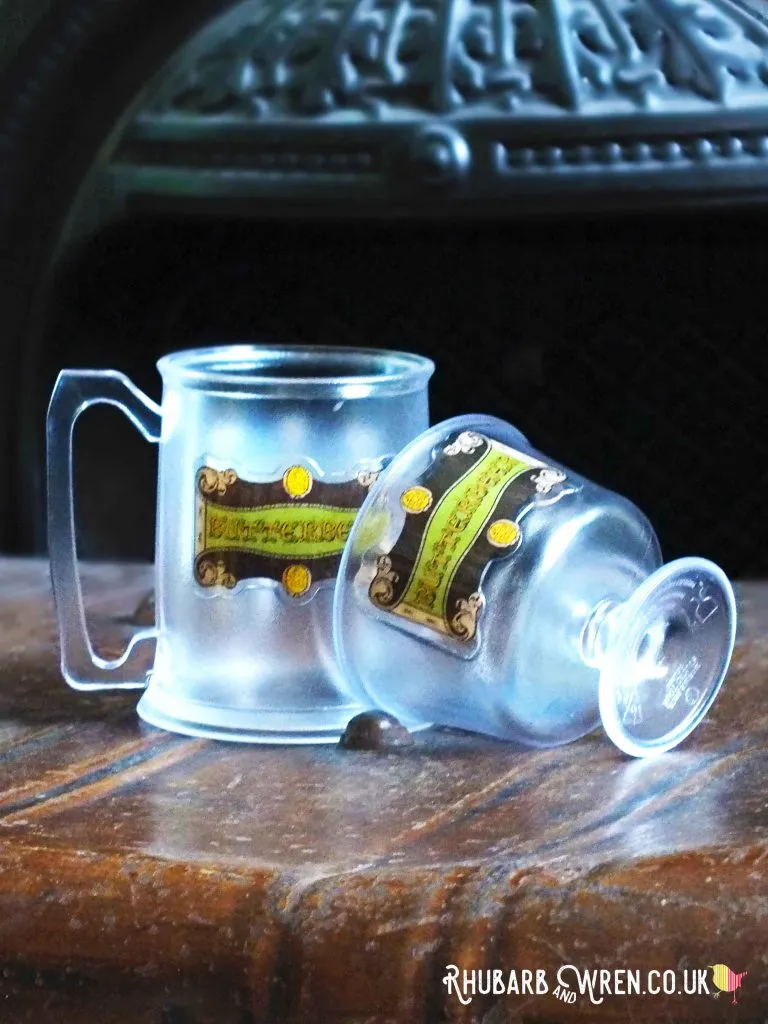 Harry Potter Studio Tour Guides and souvenirs
Other than on food and drink, your money will be magicked away from you paying for the digital guide (£4.95 per set – we didn't bother and didn't miss it), £9.95 for the souvenir guidebook (no thank you!), and at the green screen photo/video ops (£14 for one photo – £7 for each one after that… DVDs and USBs were… considerably more! Yikes – No, my child, I do not love you that much).
Tour shops
And let us not forget the shops. There are two – the lobby shop, and a smaller railway outlet that has different, Hogwarts Express-themed goods.
(2022 update – the shops have multiplied!! There are now three, as a small and rather pointless shop has been added as you come out of the forbidden forest. No doubt they are hoping that your hold on your purse strings will have loosened as you run from the spiders…)
Ah, those emporiums of wonder; where everything is spun out of gold and unicorn tears and handcrafted by woodland elves. Or so you'd think, judging by the prices. You can get a rough idea of what you're in for by checking out the (more limited) stock available through the Harry Potter studio tour online shop.
All our kids wanted were wands, Bertie Botts Every Flavour Beans and Chocolate Frogs. The wands were an eye-watering £28.95 (or a pound more for the Fantastic Beasts ones because, erm, just because), and the sweets were a gut-wrenching £8.95 each… That's for one, albeit rather large, chocolate frog or a not-very big box of jelly beans.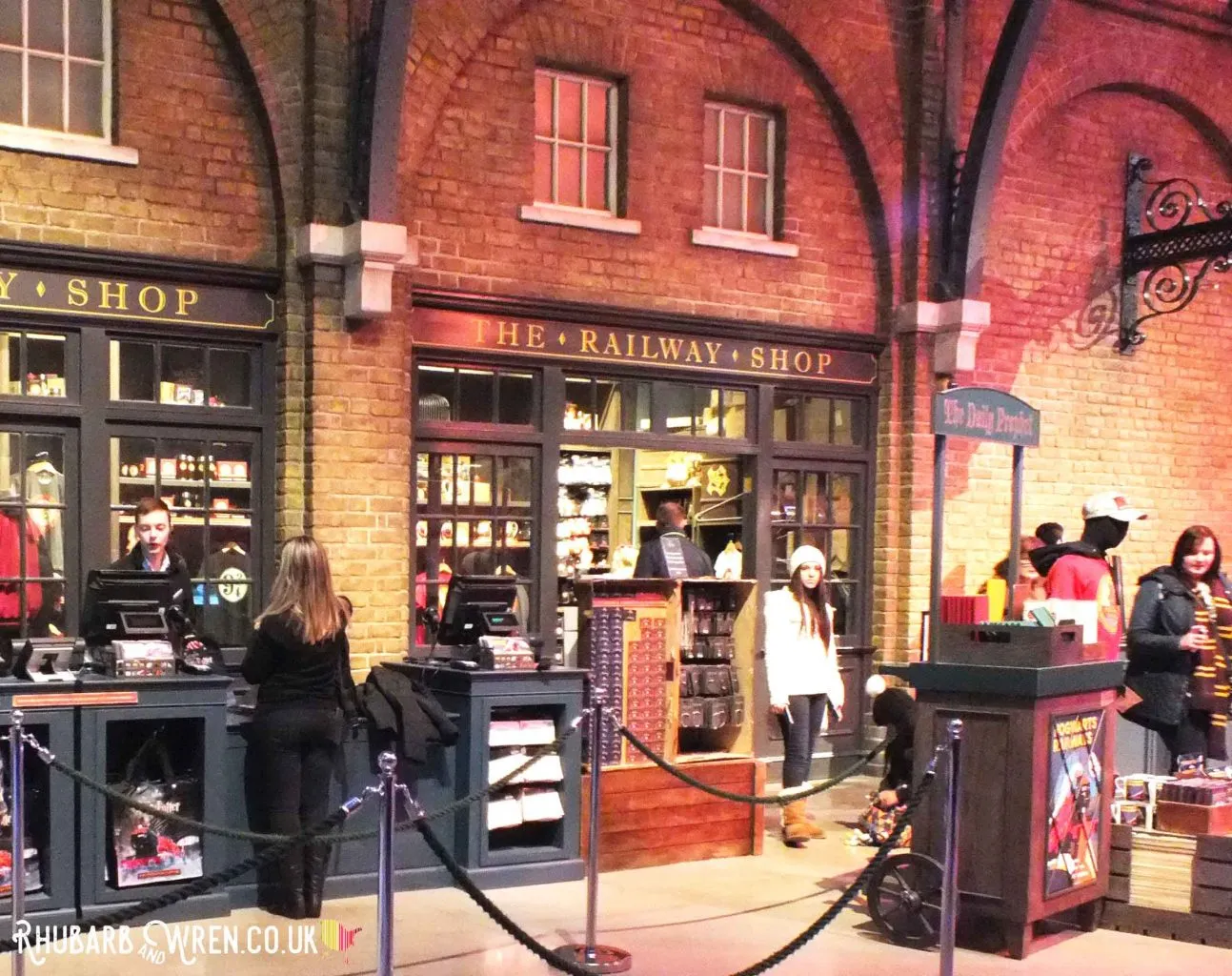 Home-made options!
As I'd done my research and am a cheapskate, I preempted two of those requests (wands and beans) by trawling Pinterest and producing some cheap, easy and pretty convincing home-made substitutes for their party bags (you can read about them here). So I talked them out of those particular purchases and sent them off on a hunt for other goodies in the shop.
Both kids had brought £20 from their savings. After a rather dispirited trudge around with me saying "nope, you can't afford it" to every other thing, they ended up with some Honeydukes milk bottle sweets, a chocolate frog (it was their money!) and a couple of key-rings. This didn't leave much change from their £40.
Retail therapy
Don't get me wrong, the shop had some lovely items, and some great packaging – especially the Weasleys' Wizard Wheeze toys and the clothes. If you are prepared to spend a whole wad of dosh, you can do some fun shopping here. But I strongly suggest you take a little time to check out costs beforehand or online as you shop (there's free wifi at least!).
Just as an example, we had to talk G-Man out of a book he really wanted that we could see was over £5 cheaper on Amazon. That's at least a chocolate frog's legs in savings!
On the other hand, and so as not to be a total killjoy, I'll admit that there were lots of great things in the shop that I haven't seen anywhere else, so if you really, really want it, get it while you can. Carpe diem, etc.
And be reassured (or dismayed) that there is a cashpoint in the lobby too.
2022 Harry Potter Studio Tour shops update
A lesson I have now learned – younger kids shop more cheaply than older ones. I shudder to think about how much money was spent this time around, but we walked out of there with a BIG bag (30p extra, thank you very much). I shouldn't have been so smug about our first visit. This time around, we got wands AND jelly beans.
Most important tip of all therefore – make them take their own pocket money!!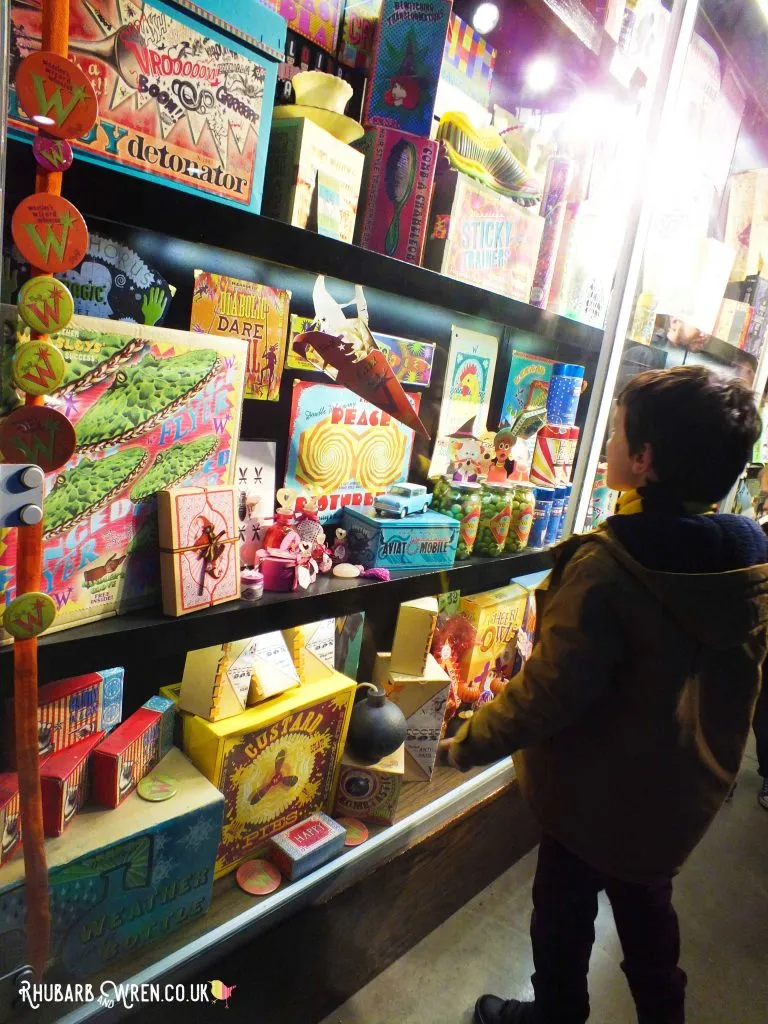 Tip Number Six: Take advantage of the free stuff!
Yes, there are some free things! Most notably the free Harry Potter studio tour Passports that you can pick up for the kids in the lobby – guides were giving them out or you can ask for them from the information desk.
These passports are a great little souvenir, with spaces on each page for embossed stamps that the kids will find on their way around the tour.
There are also clues to help locate golden snitches that are hidden throughout the tour, and a couple of extra pages with puzzles and questions to entertain the kids.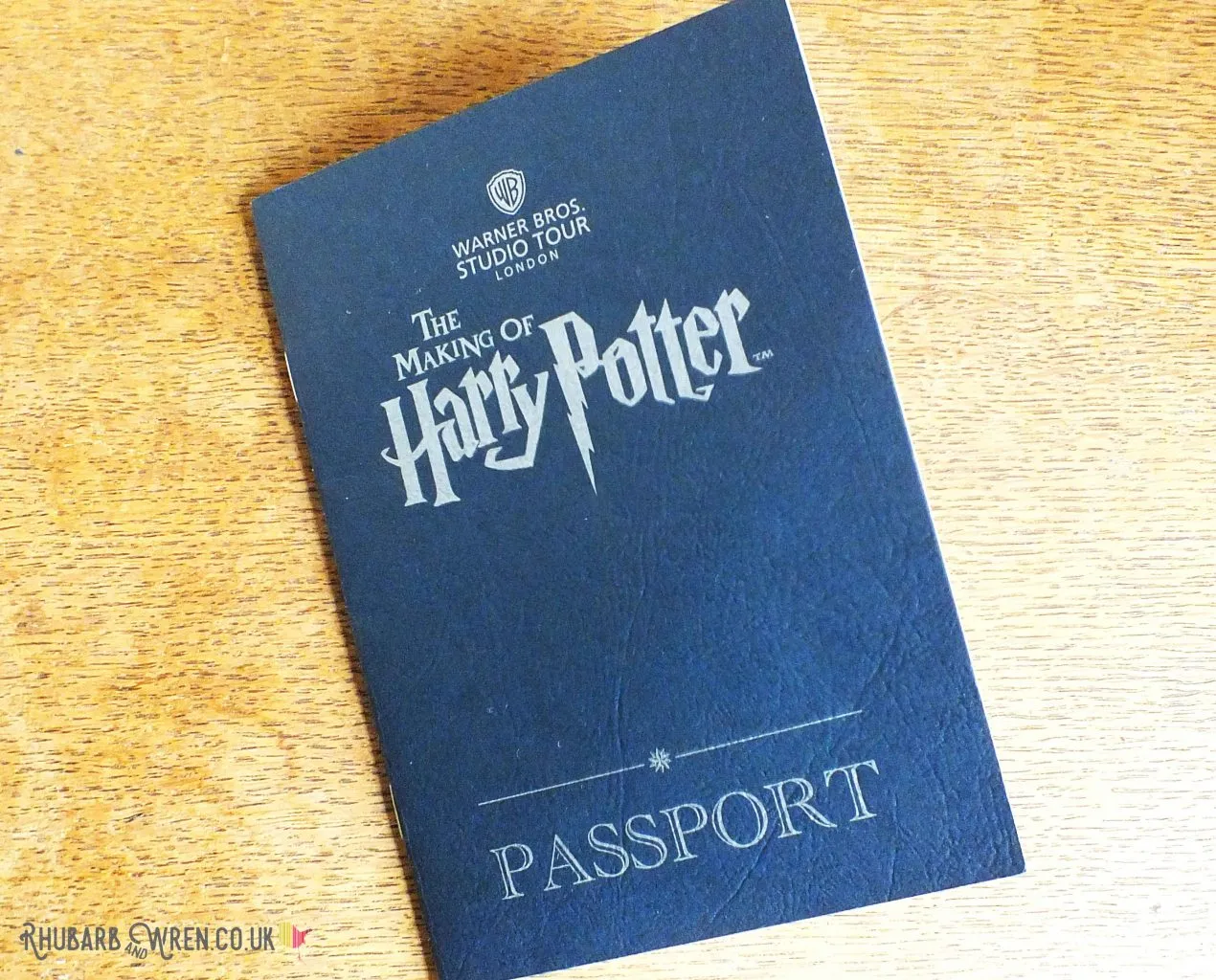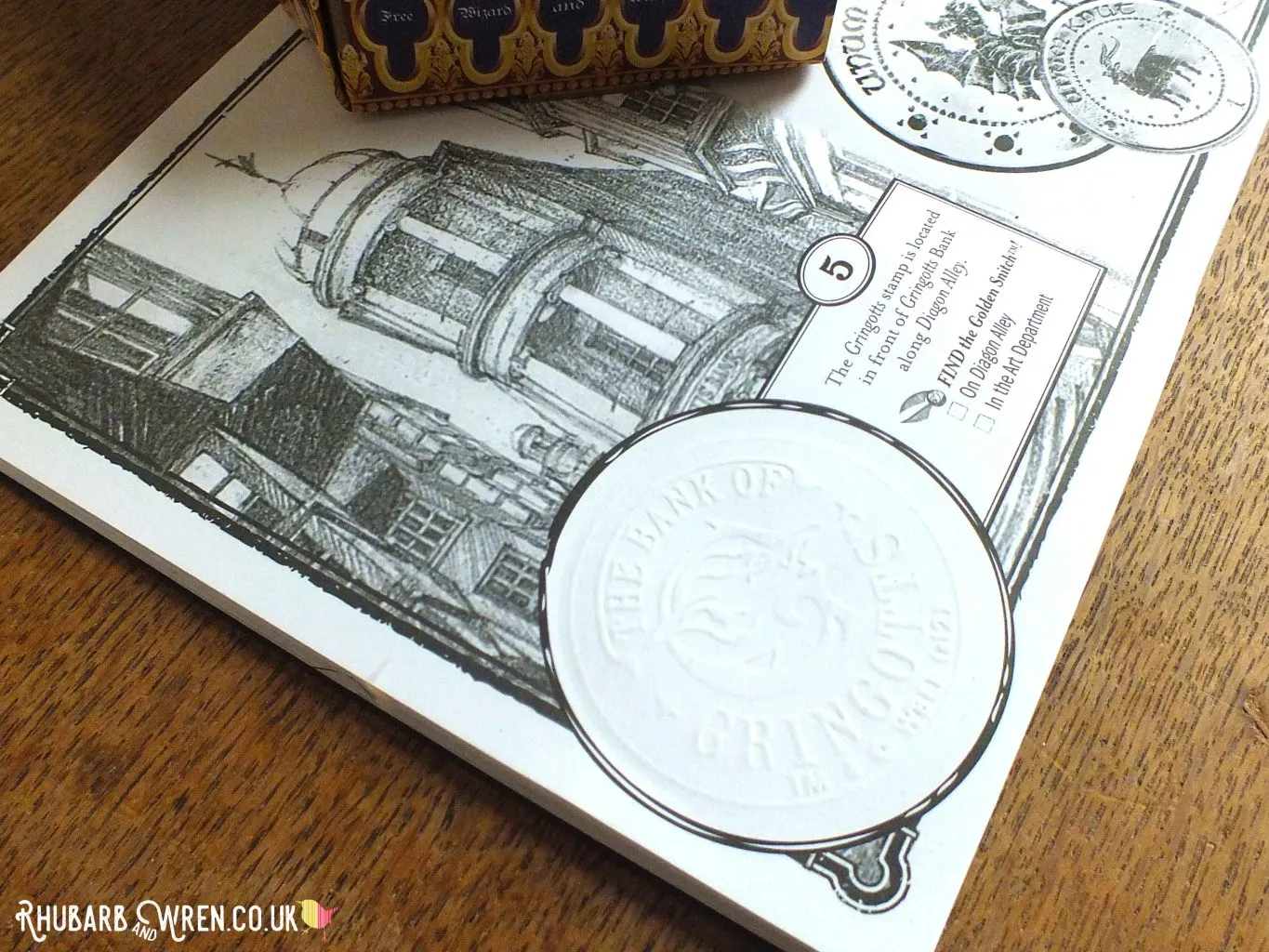 Wand duelling and broomstick riding
Next to the Ministry of Magic display, there is a free wand duelling class that the kids can do (don't forget to look up around there, by the way, as a lot of the massive Ministry sculptures – and Tom Riddle Snr's grave – have been placed high up, above the crowds). Lots of fun, and you're welcome to take photos/videos yourself for this one.
Next to the Quidditch display is an animatronic broom. Kids (or, if you must, grown-ups…) can queue up to stand next to the broom and have it rise from the floor to their hand, just like in Harry's first lesson with Madam Hooch. Fun, but over in seconds so probably not worth it if there's a long queue.
You can also find the goblet of fire around here. If you stick around, it may even do it's party trick for you…
2022 update: the wand duelling is still there, though it's moved due to things being rejigged to make way for the Forbidden Forest. As are the animatronic broom and goblet of fire (though that didn't seem to be doing it's thing this time around).
Also added was a fun little forced perspective set, where the kids could pretend to be Hagrid and sit next to baby Norbert at the pub, while the grown up sat to the side of them looked tiny by comparison when viewed on the monitor. This one is also free, so make sure to try it out.
Platform 9 3/4
The Platform 9 3/4 display at the Harry Potter studio tour has a fun 'Guess Who's Luggage?' game at the top end, where you go in. The boys found this hilarious for some reason. Basically, you try to guess who each pile of luggage belongs to, using clues from their possessions. And yes, it was much more fun than it sounds!
2022 update: the passports are still available – and much more prominent than before so you are unlikely to miss them. They've also added (at least when we were there) a little crafting table in the Kings Cross Station area, where you can fold into shape a cardboard Monster Book of Monsters hand puppet to take home.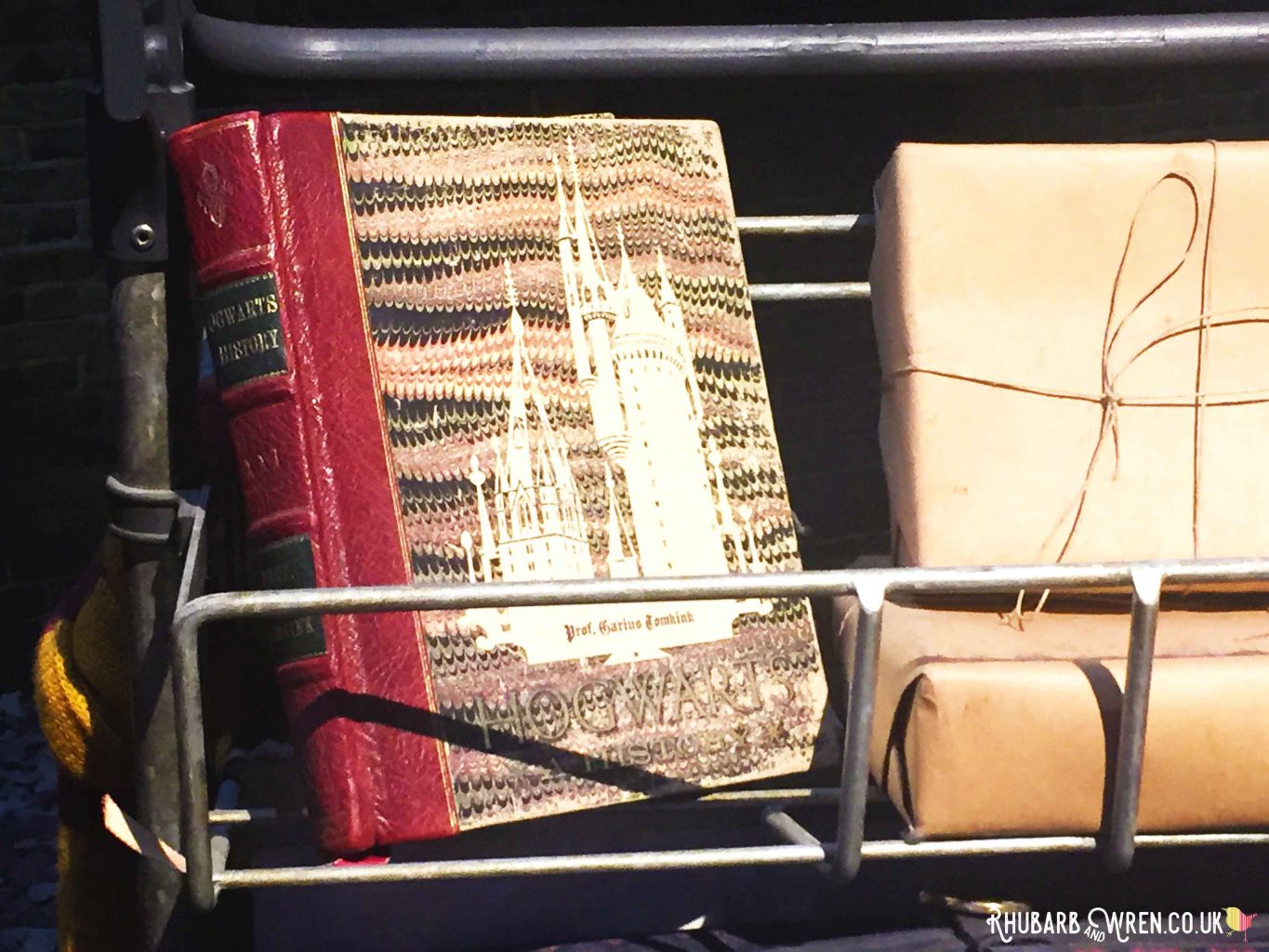 Harry Potter Studio Tour Guides
But the best free thing on the tour is definitely the (human) tour guides hanging around throughout the exhibit. Rather than spending on hiring the digital guides, just get these guys talking and they will bend your ear back with some fascinating titbits and wonderful enthusiasm for the subject. We found all of them to be really helpful and welcoming, and definitely more engaging for our youngsters than headsets or a book.
One of the things we learned from them, for example, was that Newt Scamander's wand is the only one that doesn't have an animal-artefact core. This is because he's a vegan of course, but it was a real 'doh, of course!' nugget of information for us grown-ups, at least.
2022 update: they may have had these before, but what we noticed this time around were stations where staff were set up with models and displays on tables, so that they could explain and demonstrate aspects of the filmmaking wizardry. We found these great at engaging the kids when they were overloaded by looking at written descriptions.
Tip Number Seven: Keep an eye out for animatronic or interactive displays…
It's not always obvious, but some of the displays (especially in the creature effects room) at the Harry Potter studio tour can be set in motion with either buttons or interactive boards. The kids loved hunting down these interactive areas, so keep your eyes peeled for them as you walk round.
Probably the first (we may have missed some!) was right near the start of the tour. Underneath the giant pendulum from The Prisoner of Azkaban are a row of touchscreen interfaces containing a digital Mauraders' Map. Our kids loved this and spent ages exploring the different links.
Further on, The Burrows set display has a number of little screens in front of it – each of these sets a different one of Mrs Weasley's household Magiks into action. G-Man spent quite a while here, doing the ironing. I hope he likes it as much when he's older.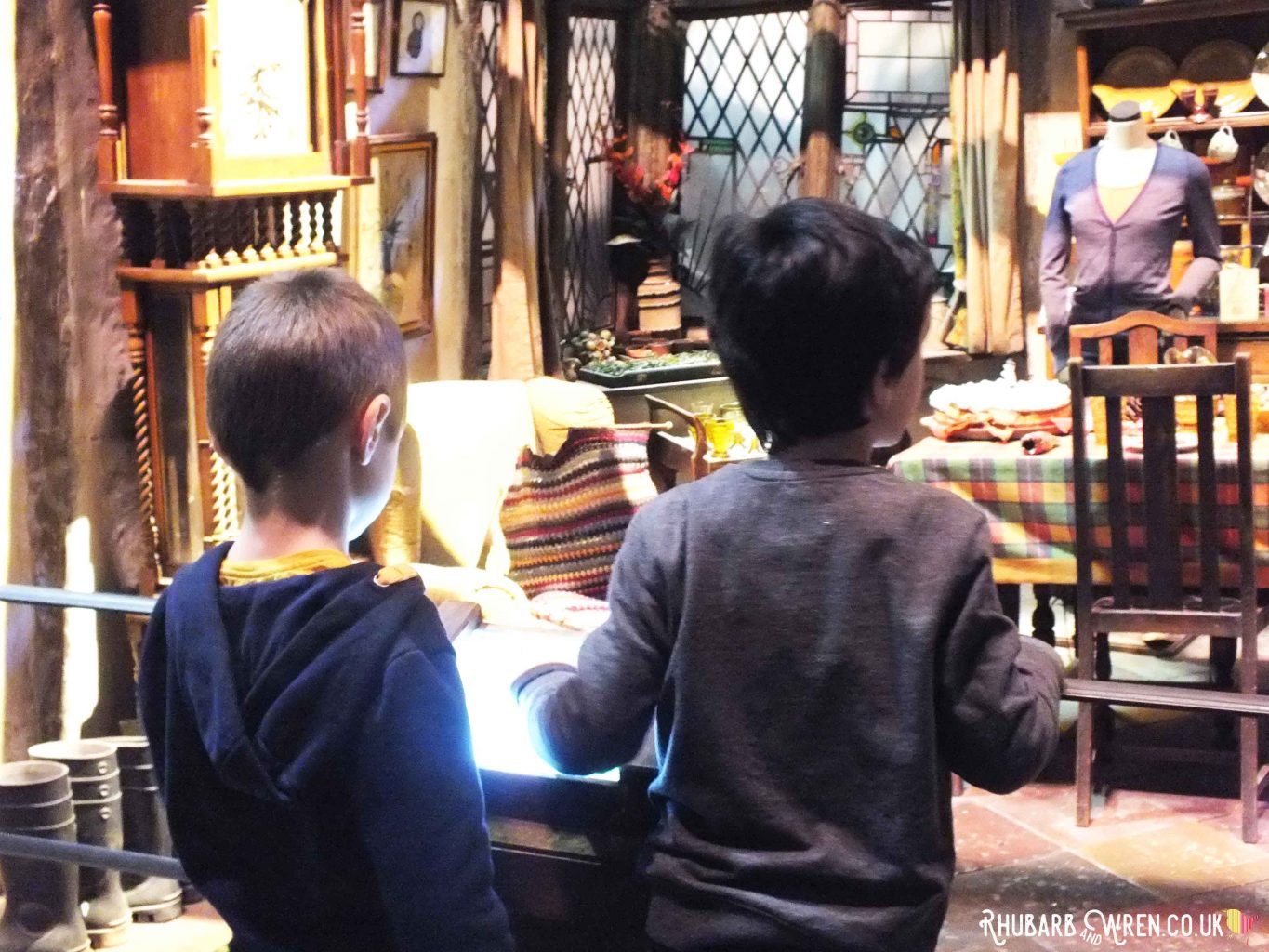 Studio K animatronics
And in Studio K, many of displays in the Creatures Room have little buttons to start up the animatronics – we were particularly taken with the Mandrake plant and the Beastly Book of Beasts!
2022 update. Alas, these animatronics are now on automatic, so no buttons to press. You still get to see them move, but you can't do it yourself. However they have added a fun 'see yourself as a house elf' section, demonstrating how motion capture is used to animate characters like Dobby.
Round the corner from this, a full-sized animatronic Buckbeak comes to life during a great video by the creature effect team (and Warwick Davis). We really enjoyed this video, and the kids got a real thrill out of seeing Buckbeak moving.
2022 update: Buckbeak still moves, but he's now in the Forbidden Forest! You can still watch the video, which is also still great.
You may also notice that both Diagon Ally and the Hogwarts scale model are on a Night-to-Day lighting cycle that's worth sticking around for. Yes, you will take a lot of photos in these areas!
The Harry Potter Studio Tour Backlot
Outside in the Backlot, the kids can clamber all over Mr Weasley's Ford Anglia and Hagrid's motorbike, as well as the back of the Knight Bus – lots of free photo ops here too. Alas, you can't go very far into the Knight Bus – no testing out the beds if that's what you fancied, but the kids enjoyed hanging off the platform at the back.
2022 update: The backlot has changed a lot since our last visit. The bus and vehicles are still there, and so is the Hogwarts Bridge (you can walk along it) and Privet Drive. This time we got to go inside the Dursley's pad, and though it's only a couple of rooms, they are great fun. Hello Aunt Marge!
New additions to the Backlot were the Burrows (a large scale model), and Professor Sprout's Greenhouse. You can go inside this, and try your hand at gardening while you are there. Watch out for those Mandrakes…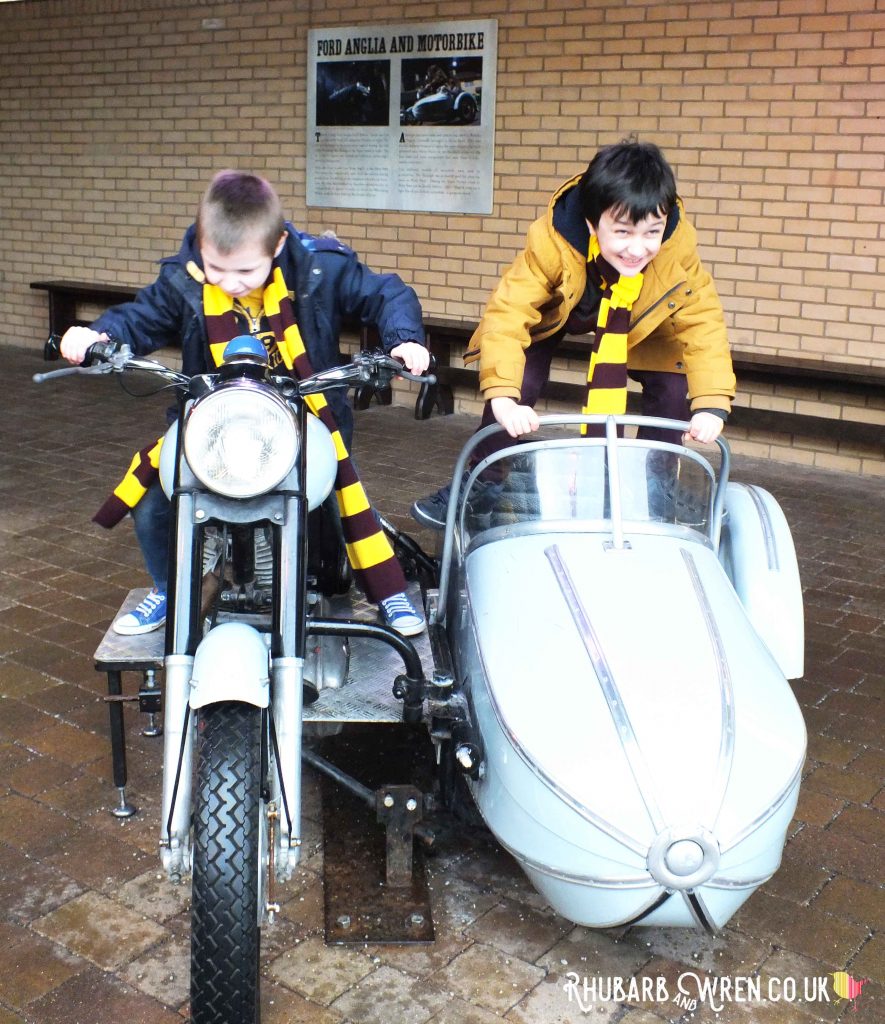 Tip Eight: Watch the films before – or after – you go…
The Harry Potter studio tour is all about the wizardry that went into making the films, and so to truly appreciate everything, watch them again! But don't stress if you can't find the nineteen hours and forty-six minutes that you'll need to watch all eight movies before you go…
We completely failed in this but had a great time watching some of them straight afterwards instead – completely blowing G-Man's mind when he realised he'd been standing in Dumbledore's actual in-the-film office that very day!
Parenting job – done.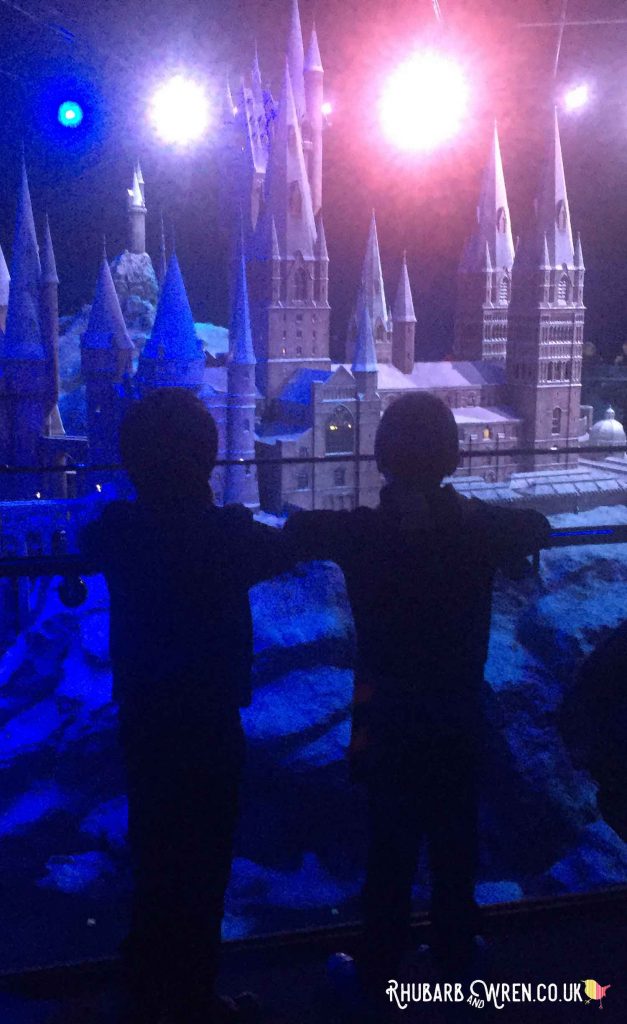 So was it all worth it?
YES! As a demonstration of the artistry involved behind the scenes, the Harry Potter studio tour experience truly is wonderful, so I have to recommend it whole-heartedly.
But if your kids are still very young and haven't seen any/many of the movies yet, then I would seriously think about waiting a little while longer (ahem, or going without them). It doesn't look like this exhibition will be going anywhere soon, and so if you go once your kids have seen at least two or three of the films I really believe they will get a lot more out of it.
Also, as it covers all the films, there will be spoilers. Obviously.
The cost of the experience
On the other hand, the Harry Potter studio tour is also an experience that just keeps getting pricer. As I had looked at getting tickets closer to G-Man's actual birthday in December (2016), I happened to notice the price rise introduced as of January 2017 – for example, the family ticket went up by £20 from £106 in 2016 to £126 now (EDIT FOR 2023 – make that £160!).
A quick look around the internet shows that generally all prices at the attraction have gone up a lot over the last few years (a family ticket was £83 in 2012. Butterbeer started out at around £2.95 a glass; now, you're paying a few pence shy of seven pounds. The issue on prices does leave a nasty taste in my mouth, but they're hardly the only attraction to be milking their customers for every pound. Just go with your eyes open and your hand firmly on your purse.
2023 Harry Potter Studio Tour Price Update
Yes, prices are now quite a bit more than when I wrote this post. However, several new displays have been added since our visit – the Forbidden Forest and Gringotts. We visited in summer 2022, just in time for the opening of Professor Sprout's greenhouse (the latest permanent set), now that our youngest is old enough to appreciate it too. I can honestly say it was worth spending all that money again – especially given how much had been added or changed, and was therefore new to all of us.
You can find the 2023 prices here (valid up until 31st December 2023). But basically, a family ticket for 2 adults (16+) and 2 children (5-15) is now £160. Yikes.
Bought separately, Adult tickets are £51.50 each, while 5-15 year olds pay "just" £40.00 each.
Children under 4 still go free, and you can also get a free ticket for carers.
Some shop prices have also snuck up again, though others are about the same. Wands, for example, still start at £32 (up to a frankly obscene £149). Cafe prices have increased slightly too, but you can now check out full menus and prices online, making it much easier to plan ahead.
Transport options
Public transport to the Harry Potter Studio Tour
In a shocking (but very welcome!) twist, the cost for the shuttle bus from Watford Junction station to the Harry Potter studio tour in nearby Leavesdon (just outside London) is now free – or rather, included as part of your ticket. That's about a £3 saving per head, if you were going to arrive by train and use this service anyway. Of course, if that saving has just been added to the ticket price (as the website states), then it's an additional, unneeded and compulsory extra charge for anyone NOT going by train. So more of a hidden cost than a true freebie.
For non-Londoners/Brits, going to Watford Junction via tube or train (it's part of the Oyster Card zone ) and then jumping on this bus is a LOT cheaper than the dedicated bus transfers that run from the major stations.
Those fancy bus transfers from mainland London stations cost around £40 per person. But don't do it! Get a tube/trainfrom central London (zone 1) to Watford Junction (zone 9) instead. It will cost under £20 each if you use a contactless card (see how here). This is really easy, to do, and the free-with-your-ticket Harry Potter branded coaches to the studio leave from right outside the station door at Watford. So don't be put off by the thought of finding your way around an unfamiliar city transport network. You could buy yourself a wand with the saving! Well, a chocolate one, anyway.
Driving to the Harry Potter Studio Tour
For drivers, parking in the car park is free, or you can pay £10 for a Priority Parking space, near the entrance (buy this beforehand, when you get your tickets). There are some blue disability badge parking bays close to the main entrance too, but those aren't guaranteed to be available.
There are also electric car charging stations, which require you to download the Pod Point Open Charge app.
While we got the train/bus combo for our first visit, train strikes and an even earlier ticket time encouraged us to drive down for our second trip. We didn't (cheapskate here), pay the extra £10 to use the closer spaces, but found we were parked very close anyway (Row B, just past the bus stop).
Of course, this was because we were among the first visitors of the day, and if you have a later entry ticket then you are going to be parked further away. Personally, I didn't think the car park was big enough to warrant the extra tenner, especially going early, so bear that in mind if you also book an early slot.
---
Even more Harry Potter!
Got a thirst for all things Potter? Check out these other Harry Potter-related posts!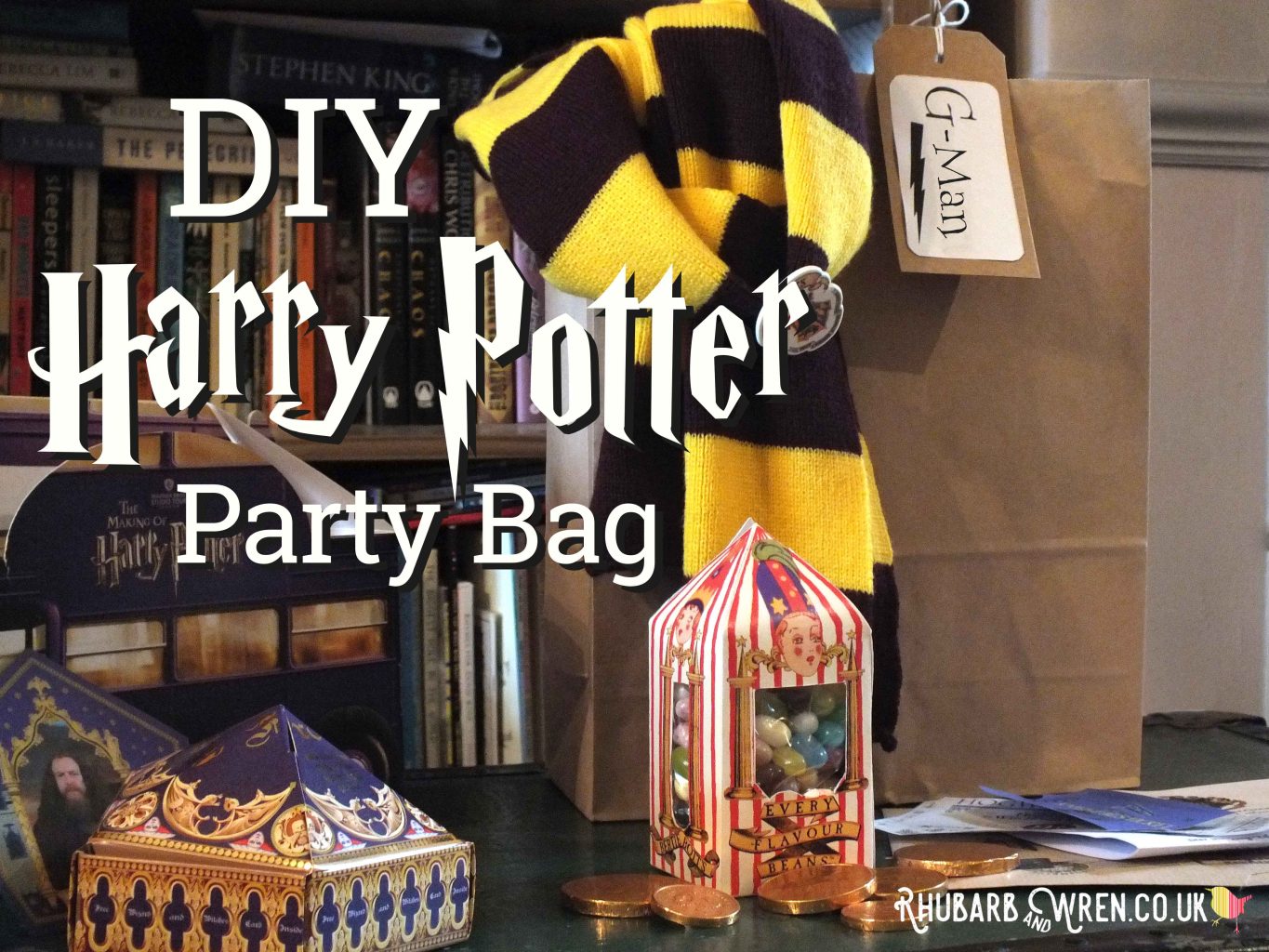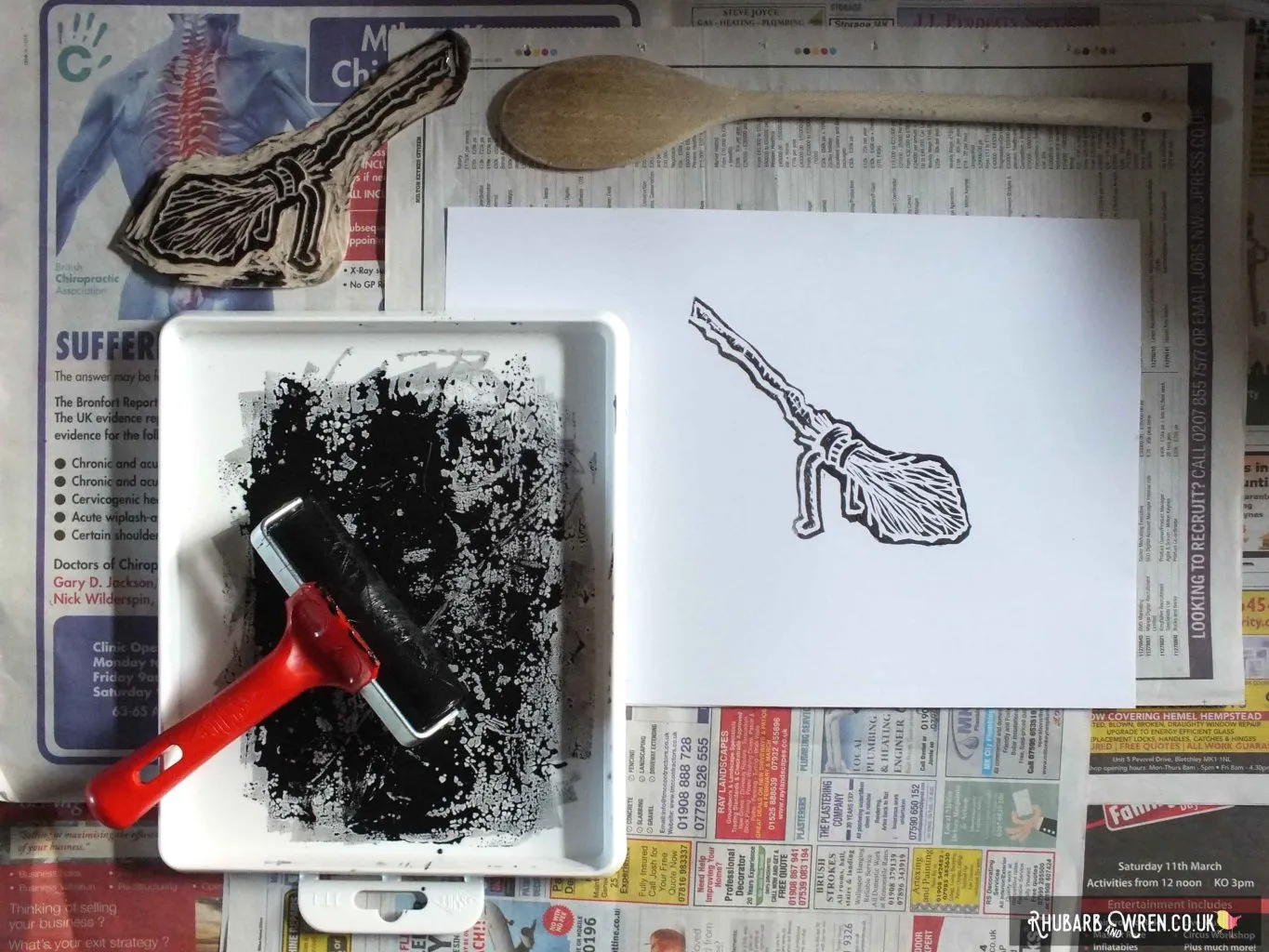 ---
Additional Needs advice and information for the Harry Potter Studio Tour
I am impressed by what I've seen of their facilities and information for visitors with additional needs. There is a dedicated web page for additional needs, to help with information and advice ahead of your visit. And there looks to be lots of help and facilities onsite too. Tickets for carers are free.
List of additional needs services
There is a downloadable autism guide. This has images and descriptions of each stage of the experience, so that you know exactly what to expect.
A more general downloadable accessibility guide contains more details and pictures. Basically this has a bit more information about what is on the webpage. But in a handy printable format that you can bring with you.
Assistance dogs are welcome if they are fully trained. You can request a bowl of water for them during the tour.
You can borrow ear defenders if noise is an issue. There are also ipads with subtitles that you can borrow for the introductory film. Bear in mind that the ipads must be booked in advance.
And while there isn't a descriptive audio guide for the visually impaired, there is the digital guide and induction loops.
There is a sensory room for visitors with autism or other additional needs. This is aimed at providing a calming environment during the tour.
Discrete hidden disability lanyards are available to borrow so that staff can be made aware if you need help.
As well as accessible toilets throughout the tour, there is also a Changing Place in the lobby. This is large enough for a wheelchair user and two carers. It has a hoist, height adjustable changing bench, toilet and washbasin. You can borrow a RADAR key for this if you don't have one.
I recommend checking out the web page for more information. But also don't be afraid to give them a phone call if you need any assistance not listed there. They say they are very willing to help.