What picture books with BAME characters are out there now?
The statistics from 2017 on diversity in children's picture books are shocking. Thankfully, the report for 2018 was (a little) better. Publishers, authors, illustrators, and booksellers are making efforts to redress the balance, providing more picture books with BAME characters.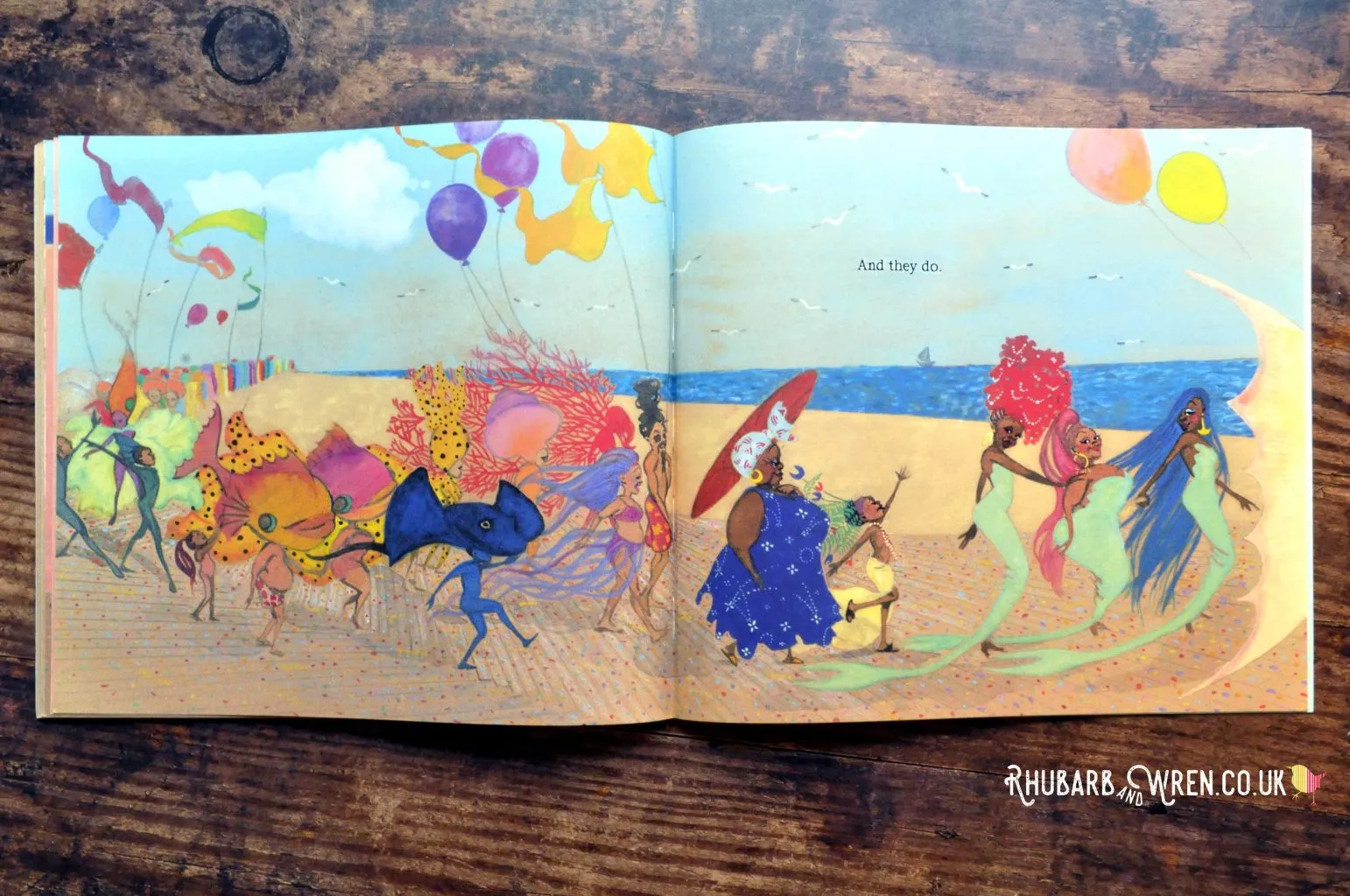 But improving diversity in children's picture books needs to be more than just a passing trend. This is not the first time that the publishing industry has been called out on diversity – authors, illustrators, academics and book buyers have been calling for change for more than half a century. And yet it is still a struggle to find positive representation of BAME children – especially boys – in the picture books published today.
Undoubtably the publishing industry needs to work harder to fix this.
And not just by publishing more diverse books, but by nurturing and supporting BAME illustrators and authors too.
Diversity among Creative professionals
I've focused on diversity in the content of children's books, but there is an even more pronounced shortfall in the creators too, with the Booktrust report on who are making the books revealing only 1.9% of UK authors and illustrators identify as BAME.
So it is no wonder that the industry is struggling to represent other ethnicities and identities in the children's books currently being published.
Like me, most of the people working in Children's publishing identify as white. And while we may have the best intentions, our personal cultural and social experiences will never fully reflect those of people of colour.
Therefore our telling of these stories will always be in great part a leap of imagination and will be shaped by our own understanding and view of the world, rather than lived experience.
This is not to say white authors and illustrators should shy away from BAME characters, or that their creations lack authenticity, but rather than Black, Asian and other minority ethnic voices should have at least equal opportunity and space to tell their own stories, their own way.
For that to happen, there needs to be far greater diversity in the professional workforce of the publishing industry.
Parent power
As parents, we have more power than we realise to address this problem. We are, after all, the people most likely to be buying children's books in the first place.
So we can use that power. We can seek out those books that are full of diversity of all sorts regardless of how we ourselves identify. We can read these books with all our children. And we can talk about them; spread the word so others find them too. We can ask our schools, libraries and bookshops to put them up front where everyone can see them. We can show the people who make and sell these books that having diverse characters does not limit their audience.
And we can be demanding of these books too. To improve diversity in children's picture books, it isn't enough to include a child coloured in with a darker crayon as one of the group. Or always the sidekick, or the best friend. Don't confine BAME kids to books about race or loving their black hair (important as those books may be). Our brilliant authors and amazing illustrators are capable of far more than that, and our children deserve more too.
---
Diverse picture books with BAME boy characters
It's not all doom and gloom! BAME boys do star in many wonderful picture books. We've made a list of our absolute favourites, and you can see it here. I've even done mini reviews with sneak peaks inside each of the books on the list. So you can take a closer look at these fabulous stories.
Further reading on diversity in children's picture books
Want to read more on the subject of diversity in picture children's books? Here are are the sources I suggest checking out first:
"When there are enough books available that can act as both mirrors and windows for all our children, they will see that we can celebrate both our differences and our similarities, because together they are what makes us all human'

Rudine Sims Bishop "Mirrors, Windows, and Sliding Glass Doors"
The quote that says it all. I highly recommend starting with Dr Rudine Sims Bishop's seminal essay 'Mirrors, Windows and Sliding Glass Doors', from which this is taken. This hugely influential article is the origin of the oft-repeated metaphor of 'mirrors and windows' in conversations about children's literature. It still can't be beaten when it comes to articulating the issue in a thoughtful, passionate and immensely readable way.
Check out the CLPE's Reflecting Realities Reports 2018 and 2019. Both reports are full of thoughtful insights, careful analysis and inspirational examples of diversity done well.
Read the BookTrust research into representation of people of colour among children's book authors and illustrators. This important research project looks at the representation of authors and illustrators of colour in children's books published in the UK over an 11-year period, between 2007 and 2017. This report, commissioned by BookTrust, seeks to establish a clear picture of who writes and illustrates the books our children read. Spoiler alert, it's mostly not people who identify as ethnic minorities.
What do you think?
If you've made it to the end of this very long post, thank you! I'd love to know what you think about this issue, and hear about your own experiences. I am also planning a follow-up list that focuses on books staring BAME girls. If you have any suggestions, please do let me know.
You can contact me direct here, or use the comments section below.