These DIY clay star ornaments were a simple to make, and are the perfect Christmas decoration. It's a family tradition to create something new each year, and as these are so easy, this project is a great one to do with the kids in the lead up to the festive season.
Want to make some too? Read on to find out how.
Simple clay ornaments like these are wonderfully versatile decorations, whatever shape you make them in. You can hang them individually or string them together as a garland. They look good with a full-blown Victorian Christmas theme, a rustic Scandinavian look, or can be elegantly charming as part of a minimal modern Christmas decor.
Whatever your Christmas decoration scheme, here's how you make them.
How to make DIY Clay Star Ornaments
This post uses affiliate links, which means I receive a small amount when you click through to a link and buy. You can find out more on my 'about affiliate links' page.
Materials needed:
You can make your clay stars from air dry clay for a really quick and easy craft – and if you make sure to get white clay, you don't even need to decorate them.
However, air dry clay usually contains nylon fibres to help give it strength and reinforcement as it dries (air dry clay isn't as strong as kiln-fired). So if you are looking to make these as a plastic-free Christmas decoration or craft activity, then be sure to get nylon-free air dry clay.
Alternatively (and for even more home-made kudos) make your own material! Salt dough and bakers clay both produce similar end results, and you can make them quickly and easily with ordinary household supplies.
Instructions
Making your own clay star decorations is simple.
Roll out the clay to about 1/2cm or 1/4 inch.
Use a cutter to make star shapes (or whatever you fancy!).
Then, pierce a hole with something pointy, and leave to harden overnight.
Once they are fully dry (at least 2 days to be sure), thread them onto some pretty twine as a garland, or on single loops to make individual ornaments.
And that's it!
Of course, like any simple task, there are a few tricks to getting it right.
Tips and tricks for making the perfect clay star ornaments
Tips for before you start…
Leave your clay in the open air for a bit before you begin (or stick it in the fridge for ten minutes). This will help reduce the stickiness as it will start to dry out. Don't leave it too long though!
Use an acrylic or metal rolling pin if possible, as the clay won't cling to them as much. My glass one is a vintage Pyrex rolling pin that I don't think is made anymore, but you can often pick them up second hand.
Put some water in a dish nearby. As your clay star ornaments dry, you may get small cracks appearing. Don't worry, you can gently smooth out the cracks with a dab of the water on your fingertip.
Tips for making and drying your star ornaments
Roll out your clay on a smooth, clean surface. If you want to get it completely level, place two wooden spoons (or similar) that are the right thickness either side of your clay. Place your roller on top and roll over them. Personally, though, I like the slight irregularity of doing it by eye!
Transfer your clay star ornaments to baking paper (greaseproof or parchment is also fine) to harden and dry. Clay can be pretty sticky, so a non-stick surface like these papers is a great way to avoid your stars getting stuck to the table.
Turn your stars over several times as they harden. This will help them dry evenly, and reduce the chances of them cracking as they dry out.
A spray varnish once they are dry will give an extra layer of protection. I like to use a matt varnish as it keeps the texture of the clay, however don't use this over metallic paint, as it will take all of the shine away.
Decorating your clay star ornaments
I love the way these clay star ornaments look when they are plain and unadorned. But if you fancy something a little more fancy, then there are plenty of ways to spice these up.
Try dipping your stars into a high-shine metallic paint or bright neon for a trendy 'dipped' look. Or forget sophistication and let the kids go crazy with colour. It's just as easy to draw on these with felt-tip pens as it is to use paints, so use whatever they prefer.
If you want a more subtle effect, try making imprints. Use letter stamps to make words, and you can personalise your stars to use as gift tags.
Alternatively, give your stars added oomph by using a decorative pattern stamp made for ink pad printing, pottery or baking embossed rollers or by pressing something textured into the clay before you cut out your stars.
If you use a textile (knitted or crochet items, or heavy lace, for example), it's best to cover the rolled-out clay with cling film before you lay the textiles on top.
Alternatively, you can cheat by using lace pattern stamps, lace embossing mats or wool textured mats (for cake decorating). While maybe not quite as authentic as real textiles, using these stamps and mats will give a cleaner, clearer imprint as well as preventing fibres from your textiles getting stuck to your clay. Nobody wants a hairy ornament!
---
More from Rhubarb and Wren
Looking for more fun things to make and do with the kids? Check out these great activities from Rhubarb and Wren!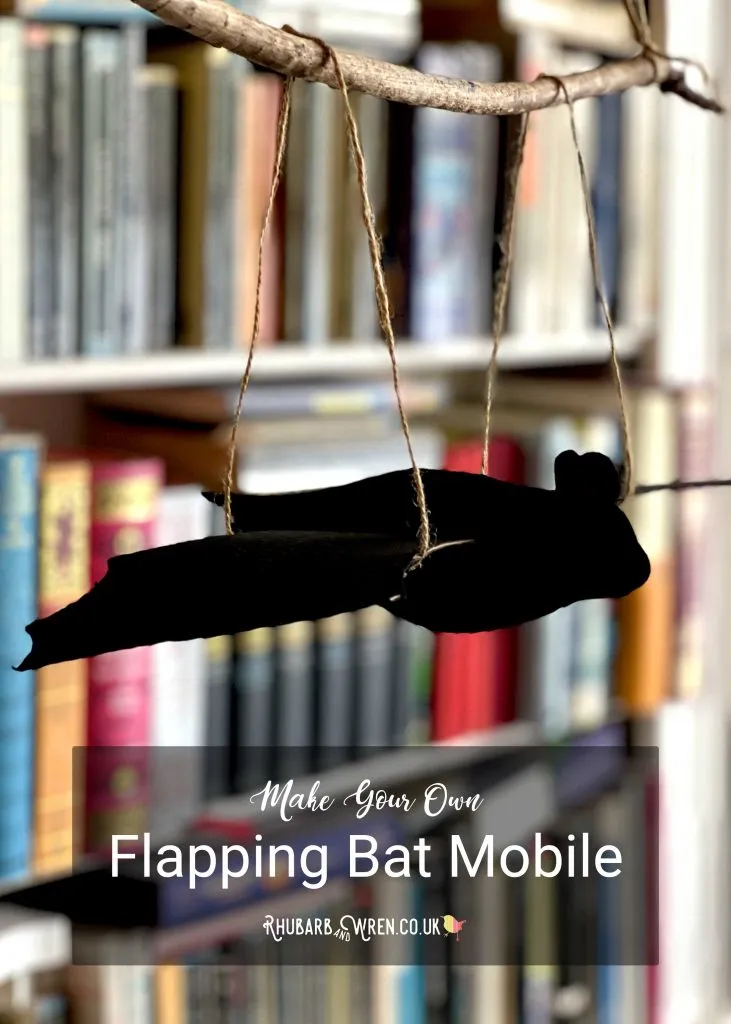 [smartslider3 slider="5″]
Pin this for later!
Want to bookmark this for later? Save this post to Pinterest!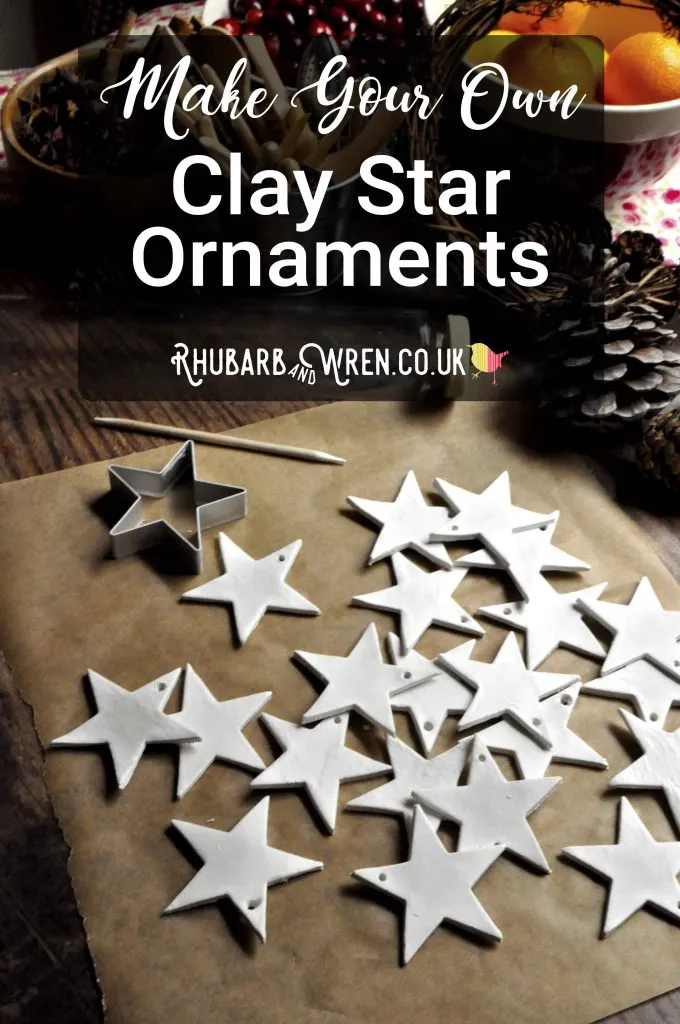 ---