There must be a million or more chocolate cake recipes around, and I'm sure most of them will make you a lovely cake.
However, all of those recipes are just pretenders to the throne when it comes to being the greatest, as in my humble opinion, this classic milk chocolate cake has it in the bag. But don't take my word for it – read on to find out why it's so good and how to make one for yourself.
This milk chocolate cake is known in my family as 'The' birthday cake, as it's the one my mother would bake for each and every one of our birthdays. So nostalgia is admittedly a part of the charm of this cake for me, but it also tastes sooooo good!
Made with a not-so-secret ingredient that tuns it from a plain chocolate cake to a milk chocolate cake, it's lighter and less stodgy than many others out there, and very kid-friendly.
This is a chocolate sponge cake that will keep moist for a good week (I'm told – we've never managed to make one last that long), and goes perfectly with a nice cup of tea.
Be-Ro Flour Recipe Book
The recipe for this milk chocolate cake came from a tattered old Be-Ro Flour recipe book that my mother has had since the sixties. But it was first published in 1923.
When I went off to college (yes, alright, a while ago now – but the Ninties rocked!), my mum found that Be-Ro were still publishing it and ordered me my own copy.
It's just a little booklet, but it's full of gems and all the classics – every recipe you could need for your baking. And over the years, I've used it so much that my own copy is now also rather tatty. I'll never part with it, but as I was a little worried it would fall apart, I found where to order it (https://be-ro.co.uk/) and got myself the latest – 41st – edition.
Be-Ro's missing Milk Chocolate Cake recipe
Outrageously, the recipe for the cake has not been included in this latest edition, though Be-Ro do still have it on the website (search for 'Milk Chocolate Cake' on their Recipe Inspiration page). The revised edition is still worth ordering as there are lots of other great recipes. And it only costs a few pounds.
You can order and pay for it online (despite what Be-Ro say on their website), so if you want a copy of your own just click on the link that says 'Buy the 41st Edition Be-Ro Recipe Book' to get to the order form.
What follows is our evolution of the original milk chocolate cake recipe. It is basically the same with a only a few small changes to the method and ingredients.
This recipe has been tried and tested over *quite a few* birthdays and I can promise that it's quick and easy to make, and a guaranteed crowd-pleaser!
The Best Ever Milk Chocolate Cake Recipe
This recipe makes a great big cake, using either one (with no filling) or two 23cm (9″) cake tins.
​It's a chocolate cake – we don't do those in small!
Ingredients
​for the cake:
400g self raising flour. If you've had the flour for a while, also add a heaped teaspoon of baking powder.
400g caster sugar
1/2 teaspoon salt
4 tablespoons cocoa powder (sieved)
200g Margarine (e.g. Stork) – you'll get a lighter cake than using butter, and it contains much less fat. But if you prefer, you can substitute butter.
4 large free-range eggs.
10 tablespoons (150ml) evaporated milk
10 tablespoons (150ml) tap water
a few drops of vanilla extract
For the icing/filling:
100g butter​ (you can use margarine, as in the cake itself, but I prefer butter for the icing).
2 tablespoons cocoa powder (sieved)
400g icing sugar (sieved)
5 tablespoons (75ml) evaporated milk
a few drops of vanilla extract
Method
​for the cake
1. Pre-heat the oven to 180° C / 350° F / gas mark 4. Grease and line one or two 23cm/9″ cake tins (two to make a sandwich or one for a big cake covered in icing all over).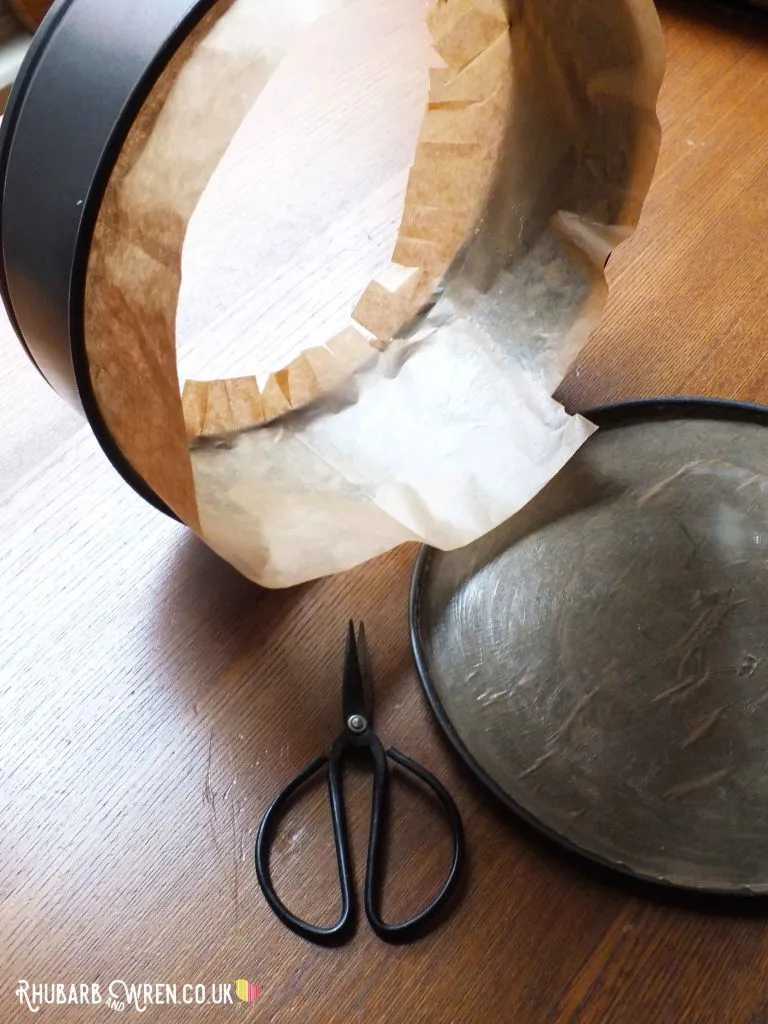 ​2. Sieve the flour and cocoa powder together in the mixing bowl, add the sugar and salt and mix together.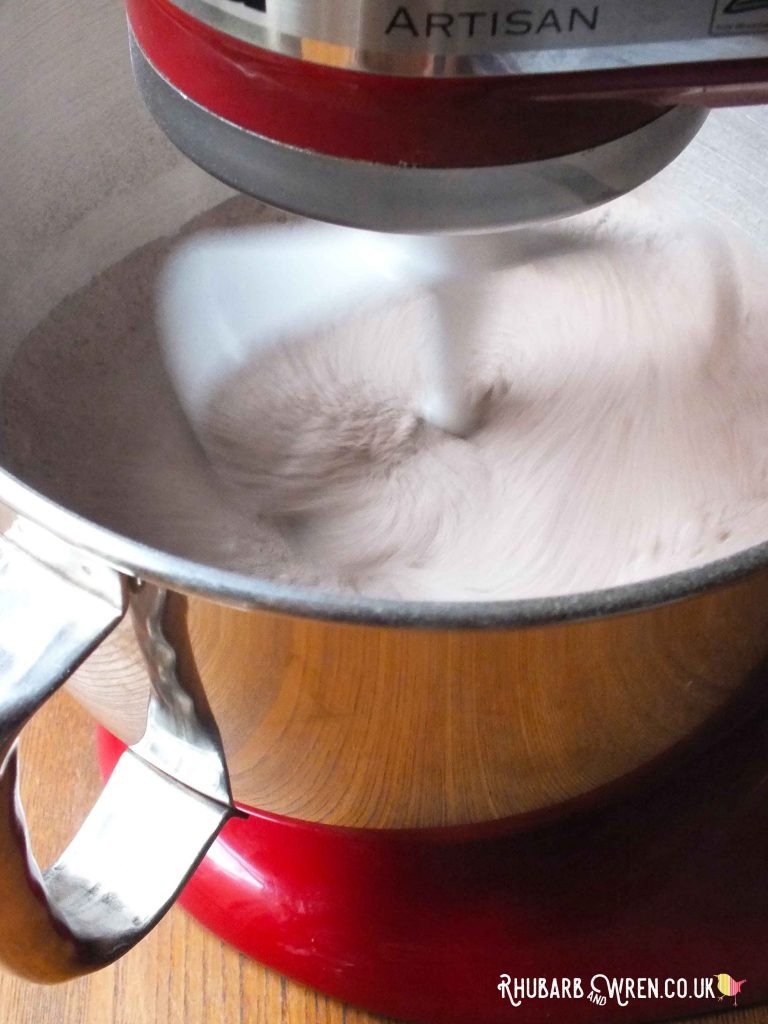 3. Add the margarine to the dry ingredients and mix in until you get a texture like biscuit crumbs. Make sure there are no big lumps!
4. In a separate bowl, combine the 'wet' ingredients' (egg, evaporated milk, vanilla essence and water), and beat together just enough to blend everything together.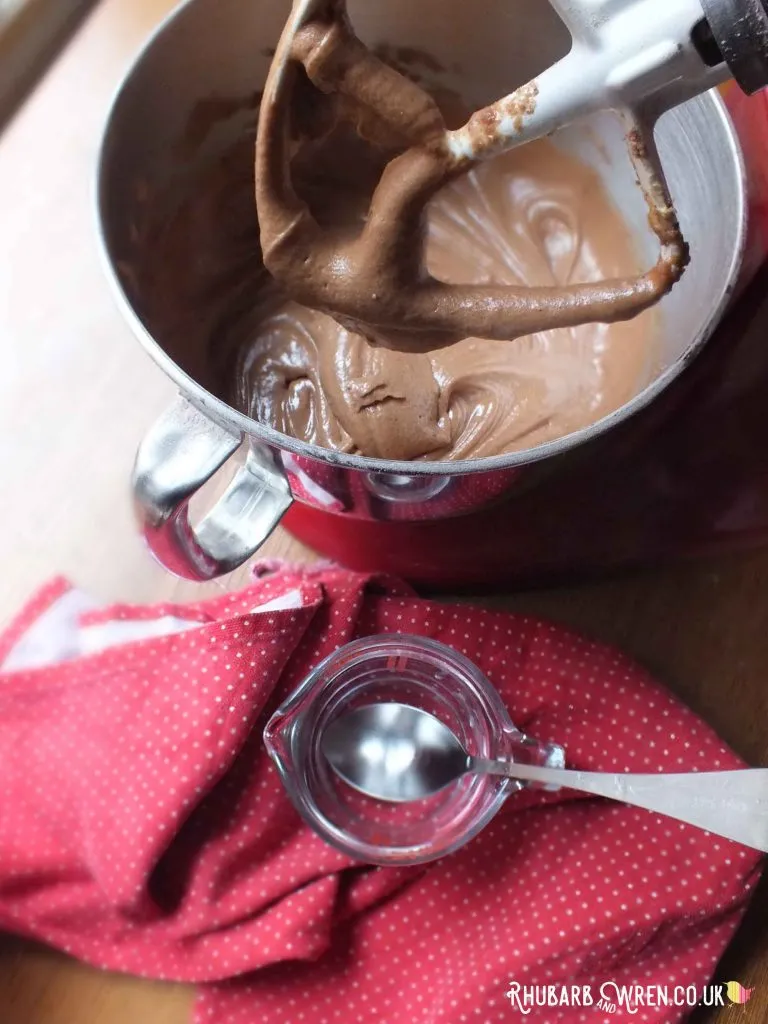 5. ​Add the wet mix to your main bowl, stirring in and then beating just enough to combine.
6. Split the mixture evenly between the two cake tins, and pop in the oven.
7. Bake for approx 25-30 minutes. You should be able to smell the cake when it's near ready, and when you take it out it should be shrinking slightly away from the tin. a skewer or knife should come out cleanly (with no sticky mix on it!). If you are baking this as one big cake, it will need approximately 40-45 minutes.
8. Leave in the tins for 5 – 10 minutes, then turn out to cool completely.
​for the milk chocolate icing/filling
1. Melt the butter (it doesn't need to be completely liquid, just very soft). Blend in the sieved cocoa powder. Doing this with warm butter ensures you don't get grainy cocoa flecks in your finished icing.
2. Add the sieved icing sugar, stirring into the butter along with the evaporated milk and vanilla extract.
3. Once all combined, Beat well until smooth and thick.
​finishing off your milk chocolate cake
1. Spread your milk chocolate icing generously over the base of one of your cooled cakes if making a sandwich cake.
2. Carefully sandwich the cakes together and use the rest of the icing to cover the top. This mix holds well to the sides, so if you've made this as one big cake (my preferred way) then you can cover top and sides of the whole cake if you like (we do!)
3.  Finish with your choice of sprinkles. Our kids are partial to a bit of everything in the cupboard, for maximum party cake chic.
My mum used to use chocolate buttons, or if you're after a more sophisticated look, a bit of grated chocolate orange over the top is absolutely divine.  Don't forget the candles or mini sparklers for birthdays and special occasions!
4. Light those candles and take it through… Happy Birthday!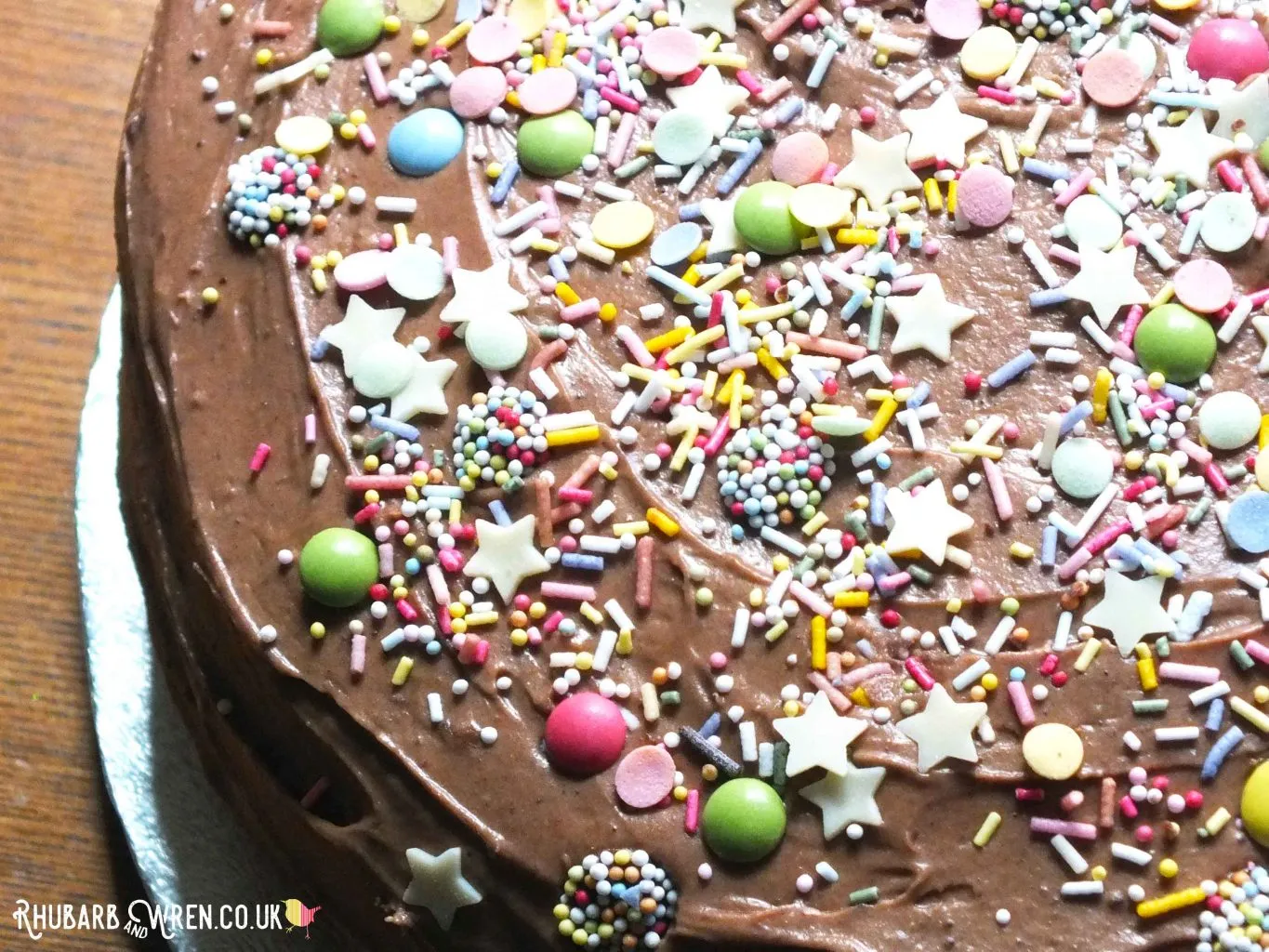 Store this cake in a cool place (NOT the fridge – that will dry it out), in a sealed container or under a cake dome, and it will keep for around a week and still taste good. You are very unlikely to have any left after a week, though!
Tip: If you make this as one big cake rather than a layer cake with filling, you'll probably have a bit of icing left over. It keeps well in the fridge, so try a dollop on vanilla ice-cream…
---
More from Rhubarb and Wren
If you've enjoyed reading this, why not check out some of our other cake recipes?