Pumpkin hammering – or rather, hammering golf tees into pumpkins – is a fabulously easy and fun activity that children love. It is perfect for the autumn season, and, come Halloween, it's a favourite activity at my forest school sessions.
And don't let the simplicity of the activity fool you. Not only do kids LOVE it, but there are also lots of developmental and educational benefits. And there are some great extension activities you can do as well.
Read on to find out what you need to get started, and why pumpkin hammering is a must-do activity for us!
Pumpkin hammering essentials
You don't need much for this activity, and other than the pumpkin, everything can be used over and over again.
As I often include this in my nature activity sessions during the autumn (and, with a twist, in the summer), I keep everything in a box that I can pop out next to a sacrificial gourd, making it really quick and easy to set up.
Materials needed
This post uses affiliate links, which means I receive a small amount when you click through and buy. You can find out more on my 'about affiliate links' page.
Bamboo / wooden golf tees – I like to use brightly coloured tees rather than plain wood. This is because it makes them MUCH easier to find and pick up afterwards. The ones I use are 83cm / 3 1/4″ long, but any size will work.
Hammers suitable for children – Corvus real hammers for kids are my favourite, but stubby hammers and lightweight ball pein hammers are also a good size for children to use.
Pumpkin – or any other member of the squash or melon families!
Protective gloves (optional) – Not essential, and some children find they are more of a hinderance than a help. But they do give some protection if children are lacking confidence (or co-ordination!). My favourite are the Briers rigger gloves for children. These come in two sizes (blue is the larger size) but you may need small adult gloves for older children as neither side is huge.
Protective goggles (optional) – you don't need children's safety googles for this activity, but some children really love to wear them!
Safety notes
It's worth going over a few basic instructions and rules before using tools of any kind, especially if children are unfamiliar with them.
Gloves aren't always necessary, but they can reassure a more timid or younger child. However, if gloves are making them clumsy, they might be better off without them.
As general guidance when using a tool that could injure hands, I'd recommend children wear a glove on their 'helping' hand.
In other words, the hand that isn't holding the tool. This is so the fingers holding the tool have a good grip (no glove), and the ones more likely to be hit are protected (glove).
As for the hammer itself, I've found that most children are very serious, sensible, and laser-focused when using it. Something about this activity is so totally engrossing, that many children will be completely absorbed.
As they don't need to hit the tees too hard to get them into the pumpkin, there's very little risk to fingers.
The benefits of pumpkin hammering
There are loads of hidden benefits to hammering pumpkins, and not just for preschoolers either.
Handling the pumpkins is a sensory experience in and of itself, especially for the very young. The texture, the weight (pumpkins are heavy!), and the smell all give children tactile information about the world around them.
The sensory input doesn't stop there either. children will feel the resistance as they hammer in the tee through the tough outer skin. And they'll also feel the change in that resistance once they hit the softer, pulpy flesh inside.
This tactile experience helps them understand what amount of force is required to hammer in each tee as it progresses through the pumpkin's layers. And it gives them physical clues as to why a pumpkin has evolved to be like that in the first place.
So when they come to learn about concepts such as density, weight, and force, they'll have a physical experience to draw upon, to deepen their understanding.
Pumpkin anatomy
If the pumpkin falls apart (give the kids time, and they will destroy that squash!), they'll get to explore its anatomy and see those different layers clearly. Pumpkin flesh is often a different colour to the skin, and will always be chock-full of seeds, all tangled up in slimy, fibrous strands.
So the children will get hands on experience of biology, with more great sensory input too.
Incidentally, don't through those seeds away. While you won't want to eat the flesh afterwards, you can still gather up and roast the seeds as a delicious treat for the kids, or just to feed the birds.
You can even make a mini-pumpkin bird feeder to put them in!
Fine motor skills used in pumpkin hammering
And of course there are fine motor skills required to position the tee, then hit it with the hammer. There's the proper grip to be used for the hammer, and a pencil grip needed for the tee.
I always use real tools with the children for this activity. A big part of this is because 'toy' hammers just won't work as well. But also because using a real hammer is another valuable learning experience.
A hammer has a solid weight to it – it wouldn't be much use if it didn't. And metal hammers are cold, and smooth, and shiny. That coldness will be more noticeable on a chilly day, and the metal will get warmer the longer they hold it.
Once they've covered up the pumpkin with tees, a different set of skills are required to take them out again. Some children like that bit even more than the hammering!
Prising the tees out can be tricky. If the hammer has a claw foot, then this is another skill to master. Sometimes it requires a bit of problem solving to work out where to start, especially if the tees are very close together or hammered deep.
Pumpkin hammering extension activities
Hammering tees into pumpkins can be more than just an exercise in random destruction. To start with, if you are using multicoloured tees, like mine, then there is a whole world of pattern-making potential.
Can they hammer in tees in the shape of their initials? Or make an abstract pattern? Or how about a face, or a spooky halloween picture?
If you add some rubber bands to the mix, you can use this activity to make a pumpkin geoboard.
Poke holes with the golf tees and then replace the golf tees with twigs, and you've got a cute pumpkin hedgehog. This activity works especially well with butternut squash, as the shape gives you a natural 'nose'.
Alternatively, paint a face on the pumpkin and get the children to give their pumpkin-head some twiggy hair.
If you've got young children who may struggle with carving out a jack-o-lantern, let them poke holes with the golf tees. Encourage them to make patterns, and go all around the pumpkin. Then, cut away the bottom and they can help you scoop out the insides.
Pop a battery tea light or pumpkin light inside, and you've got a really beautiful lantern for halloween.
---
Summertime watermelon hammering
While pumpkins and other squash make perfect autumn sacrifices to the art of hammering, come summertime it's nice to use something more seasonal.
Luckily, the melon family makes a fabulous substitute! Slightly less robust than a squash, melons will tend to crack open and reveal their innards a little more readily. But honestly, that just adds to the fun!
And did you know that you can roast watermelon seeds in the same way as pumpkin seeds? Set a challenge to crack open their watermelon, with only the tees and hammers, to collect as many seeds as they can, and you've got a great summer game going on.
Once they've finished, show them how to roast the seeds over the campfire so you get to eat at least some of that gorgeous fruit.
More from Rhubarb and Wren
Looking for more fun things to make and do with the kids? Check out these great activities from Rhubarb and Wren!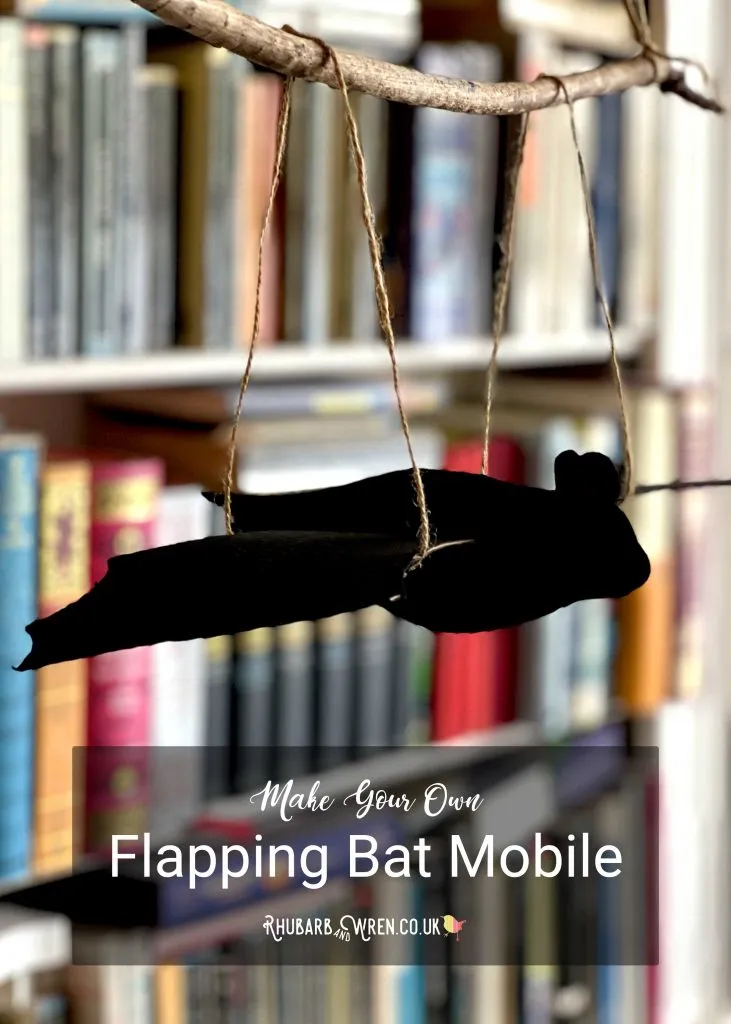 [smartslider3 slider="7″]
Pin this for later!
Want to bookmark this for later? Save this post to Pinterest!
---