Painting pumpkins for Halloween is a simple and fun alternative to carving pumpkins that allows even the smallest children get in on the fun.
Want to get little ones involved in decorating for Halloween, but not ready to let them loose with a knife? This activity is the perfect solution.
Painting pumpkins is so simple that even very, very young children can do it, it also only requires stuff that (apart from the pumpkin) you are bound to already have at home.
And the kids LOVE it!
Things you will need for painting pumpkins
This is a short list! You could also include a bit of foraging in this activity, and get them to add things like autumn leaves or seeds.
These can be stuck directly into the paint while it is still wet – there's no need to use glue.
This post uses affiliate links, which means I receive a small amount when you click through to a link and buy. You can find out more on my 'about affiliate links' page.
Materials needed
Paint – as I use paint often in my forest school and nature activity sessions, I economise by using good, old-fashioned, powder paint. Just add water!
Brushes – just bog standard children's brushes!
Pumpkins
Found objects from nature (optional) – for example, autumn leaves, sycamore seeds, flowers or grasses.
Pumpkin painting instructions
Get a pumpkin
Paint it!
Maybe stick some leaves, seeds and other found natural objects into the paint for extra decoration. Or paint over them and peel off afterwards, using these objects as stencils.
That's it! Honestly, you don't really need instructions – put out paint and pumpkins, and the kids will know what to do.
Pumpkin painting – improving on Nature?
Now, you may feel that Mother Nature does such a good job, adding paint to her creations is just a huge pile of unnecessary.
But when it comes to activities for children, adding paint to found natural objects is a great way to get them exploring both their creativity AND the tactile and sensory properties of the things they are using.
As these natural objects will, sooner or later, decay and have to be thrown away, bear in mind that this is an art project that's all about the process, rather than creating something to keep.
So let the children explore how their colours mix, even if they end up with a rather unattractive muddy brown. Give them the freedom to decorate the pumpkins any way they like, whether it looks like anything to you or not.
And don't stress if they pile on so much that it sits in non-drying lumps or dribbles down the sides.
It's all about the experience! But you know what, I think they look rather beautiful too.
For some more inspiration, here's a few pictures from the last time I did this in a Halloween forest school session.
I love how no two pumpkins are the same. Some of the older children went for faces and patterns, but the very young were just happy to add colour. Lots and lots of colour.
That's a happy Halloween!
---
A Halloween Forest School
Looking for some more Halloween nature activities for children, I've run a few spooky Halloween forest school sessions over the years, and so have plenty of ideas for you.
Head over to my list of Halloween Forest School nature activities to find out more!
More activities like painting pumpkins from Rhubarb and Wren
Looking for more fun things to make and do with the kids? Check out these great activities from Rhubarb and Wren!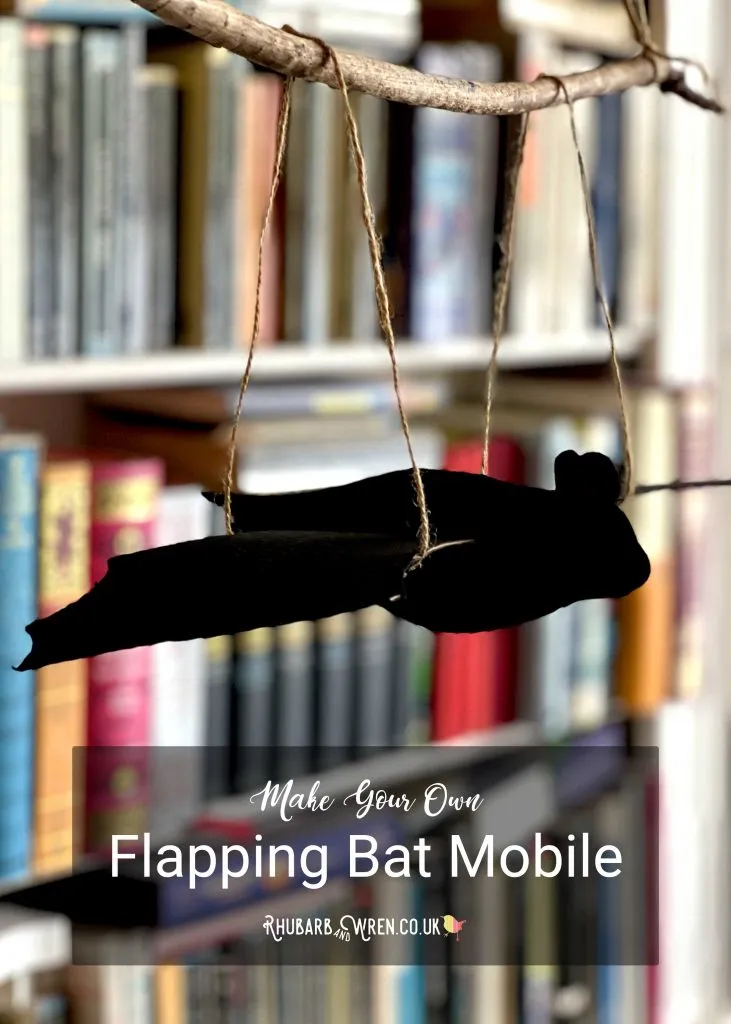 [smartslider3 slider="7″]
Pin this for later!
Want to bookmark this for later? Save this post to Pinterest!
---