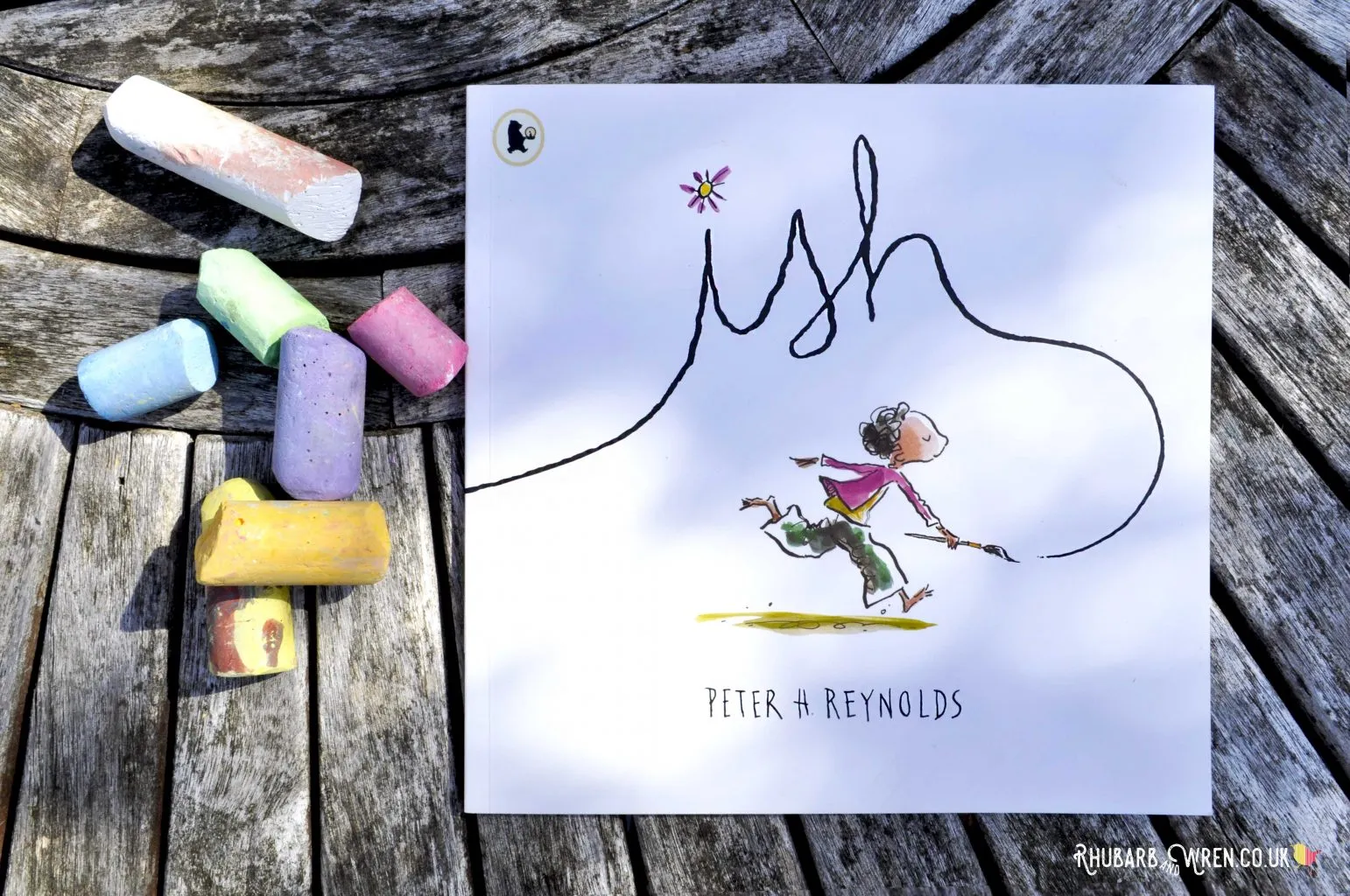 I bought Ish for my perfectionist-artist daughter, and it resonated so much with her, we had to read it three times straight that first day!
This post uses affiliate links, which means I receive a small amount when you click through and buy. You can find out more on my 'about affiliate links' page.
Ish is the story of a BAME boy called Ramon who loves to draw, until one day his older brother mocks one of his pictures and destroys both his confidence and the joy he finds in his art.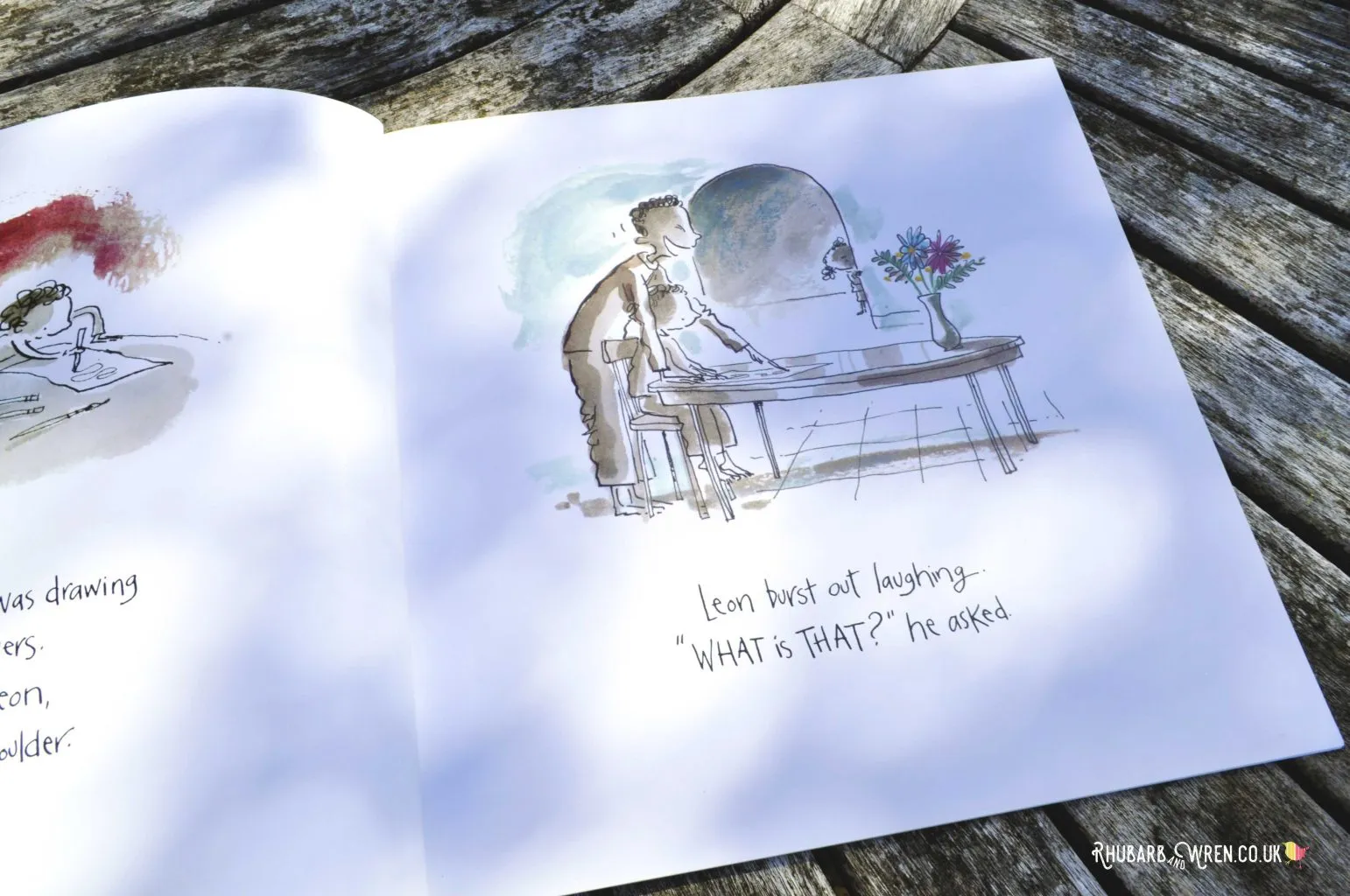 Every picture he draws afterwards ends up crumpled up on the floor or in the bin. It seems like he may give up art forever.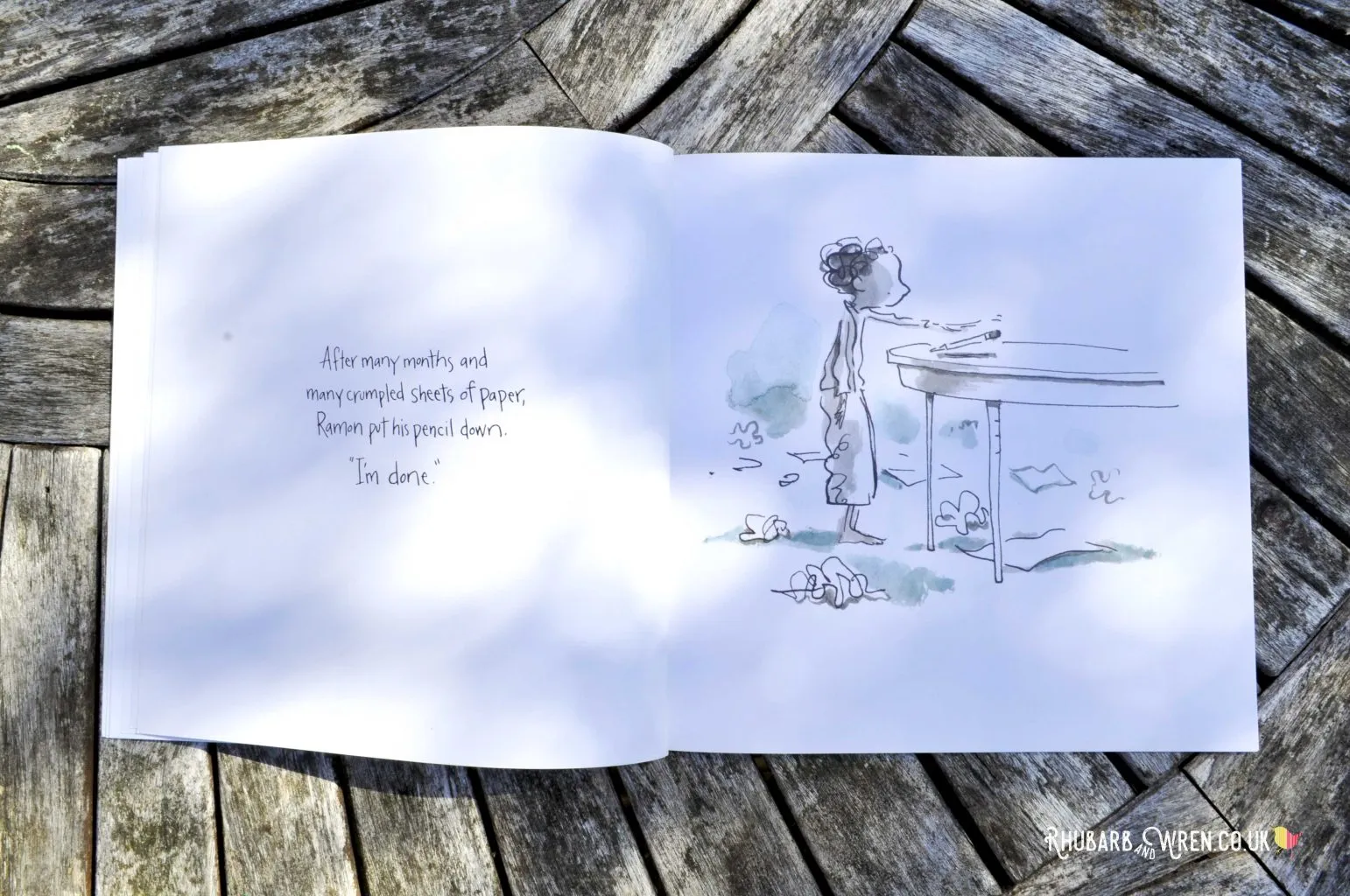 It takes his younger sister to show him the beauty in his 'ishly' art. Tree-ish, fish-ish, excited-ish drawings that don't have to be perfect, but instead are free and filled with imagination.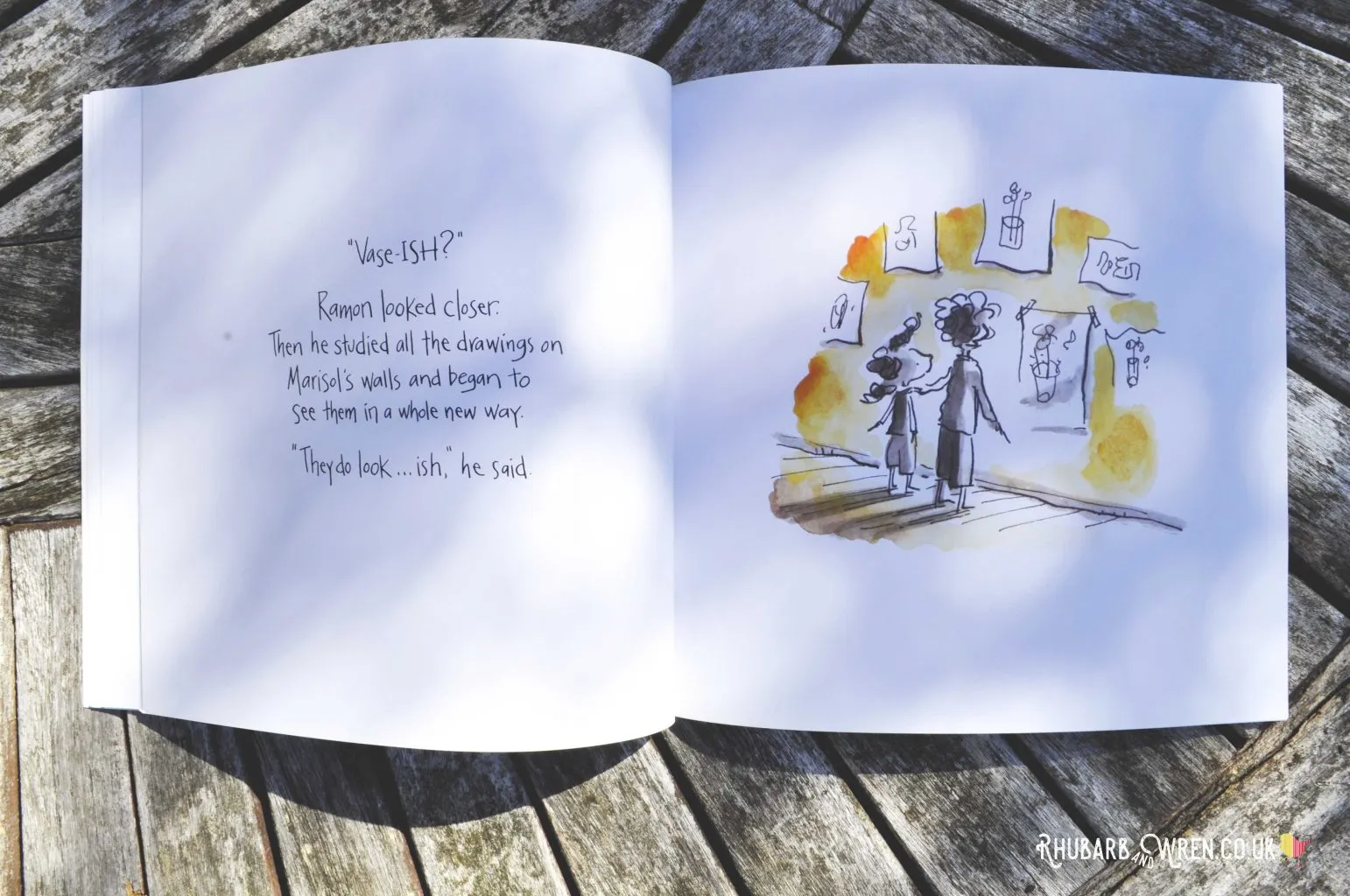 I love the style of the illustration in these – simple, almost cartoon-ish (see what I did there?) figures done in black and grey. But with washes of glorious watercolour adding vibrancy and interest. And the simple message isn't overly preachy, but instead invites young readers to join Ramon on his journey back to confidence and creativity.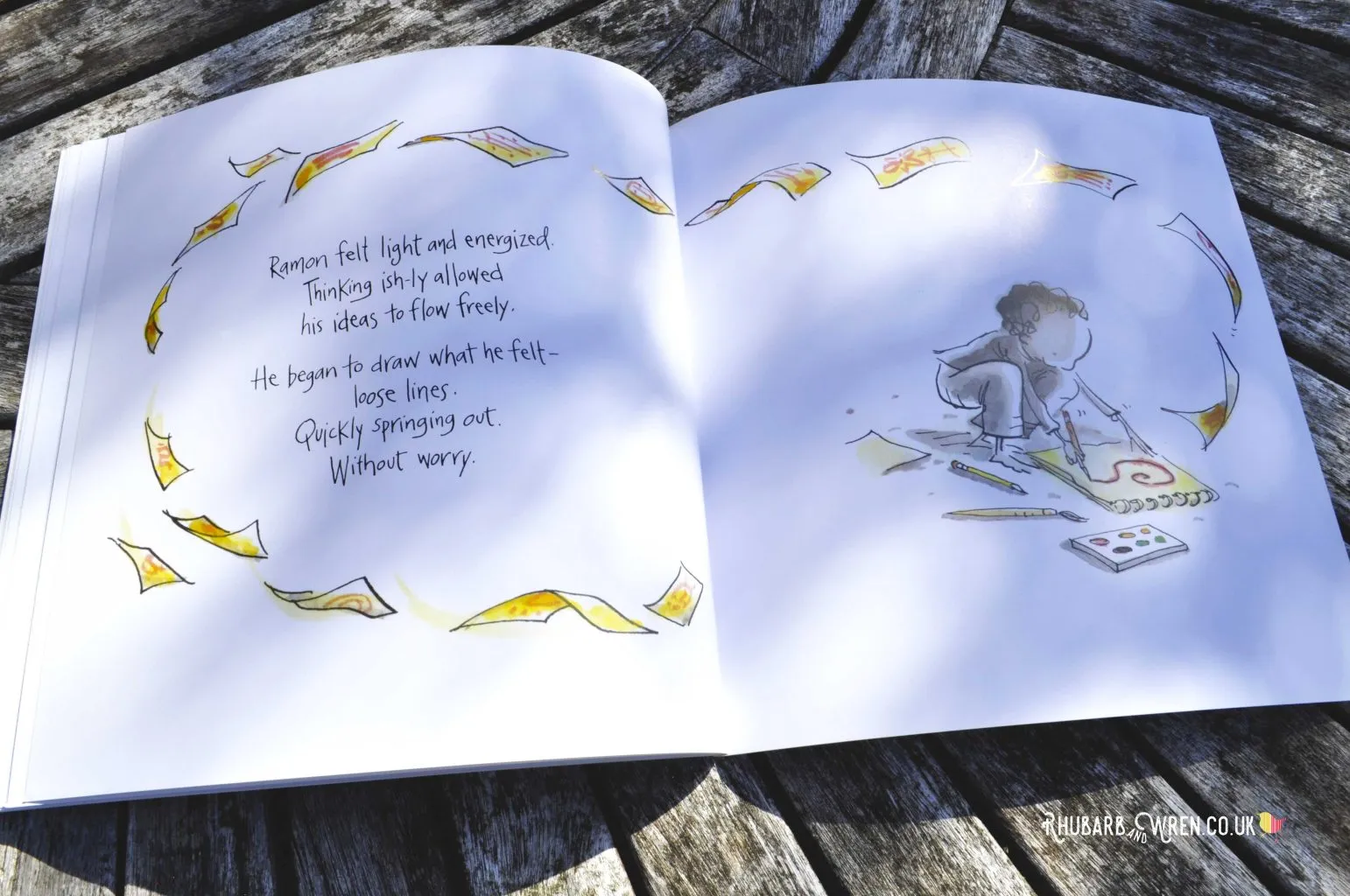 Ish is one of Peter H. Reynold's three 'Creatrilogy' books, which can be bought as one volume.
By the same author:
Peter H. Reynolds is a great example of an author who's picture books are filled with diverse characters. Ish is our favourite, but we have a few more of Peter H. Reynolds books that you might enjoy.
Featuring Ramon's sister, Marisol and her own creative dilemma: how can she paint the sky when she has no blue?
Another book staring a BAME boy. Jerome loves unusual words so much he starts to collect them.
We really enjoy reading all the fabulous words that Jerome finds, and relished exploring the sounds and meanings. This therefore makes a great book to share with reading beginners, who will also be building up their own collections of words.
---
Picture Books with Diverse Characters
Have you seen my full list of the best 23 picture books with diverse characters? Just like Ish, all of these picture books feature black, Asian or minority ethnic (BAME) boys as main characters. Something that's as rare as proverbial hen's teeth in children's books, and a problem I've written about here.
Check out the list to find out more about our favourites, and take a peek inside. If you like the look of Ish, I'm sure you'll find some others to love there too!